This article first appeared in City & Country, The Edge Malaysia Weekly, on May 9, 2022 - May 15, 2022.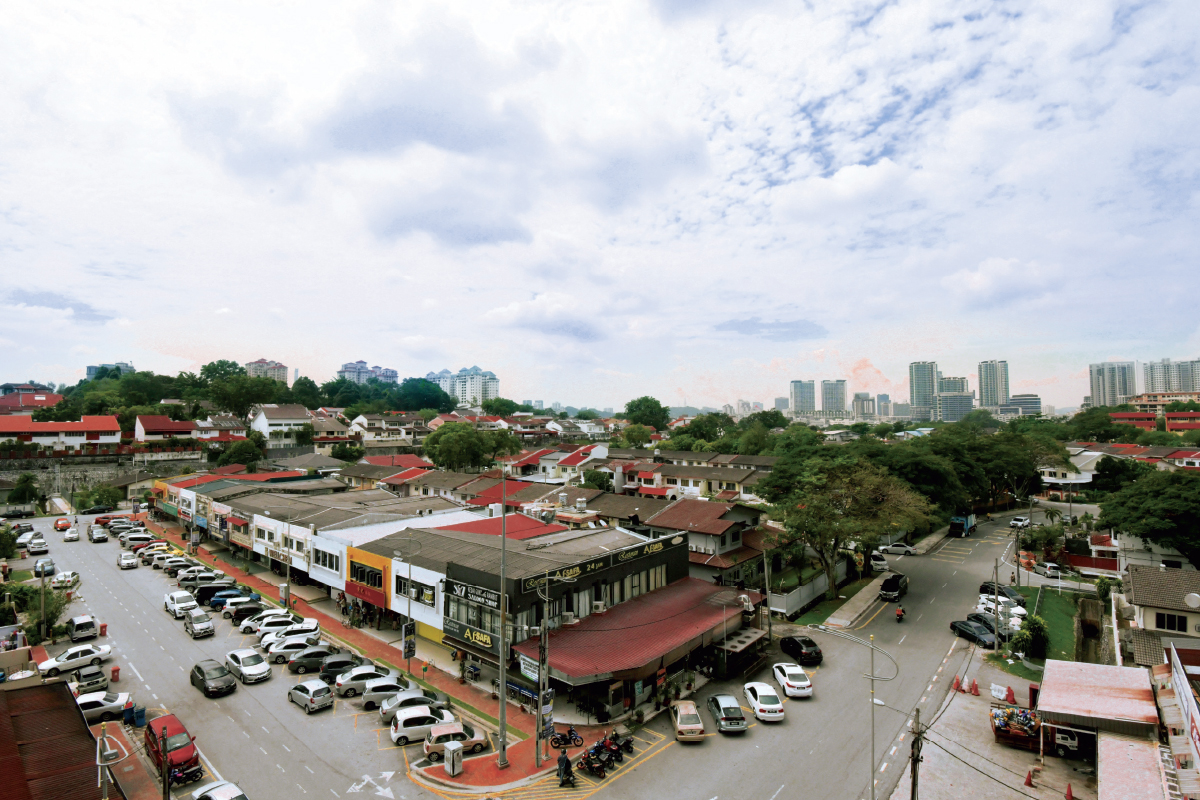 PJ's Section 17 remains a popular residential area because of its convenient location and easy access to amenities in and around this peaceful neighbourhood. Its landscape comprises mainly 1- and 2-storey terraced houses, 2-storey semidees and bungalows as well as older condominiums and flats.
Only recently, the area welcomed a new addition — Seventeen Mall & Residences, a freehold mixed development comprising 425 serviced apartments in two towers atop two levels of retail. Completed in early 2019, the Seventeen development offers intermediate studios to 3-bedroom apartments with built-ups ranging from 550 to 1,095 sq ft.
Henry Butcher Malaysia chief operating officer Tang Chee Meng says the new development adds newer apartments to the rental choices in Section 17. 
Traditionally, 2-storey terraced houses and flats such as those in Happy Mansion were popular choices for tenants, but the recent completion of Seventeen Mall & Residences opens up more options for the rental market," he says.
Properties in Section 17 are mainly owner-occupied, with many of its residents having lived in the area for decades. Tang says: "The rental market in Section 17 attracts a mix of tenants, including students from nearby universities as well as staff from nearby hospitals and factories."
He adds that the location's tenant profile 
typically comprises students from Universiti Malaya, staff of University of Malaya Medical Centre and Columbia Hospital, as well as people working in Section 17, SS2, Section 13 and Section 14.
According to Tang, average monthly rents for landed properties in Section 17 are RM1,600 to RM2,200 per month for 2-storey terraced houses with built-ups of 1,800 to 2,100 sq ft and RM3,000 to RM4,000 for semidees with built-ups of 2,500 to 4,000 sq ft.
For newer stratified residential properties, the average rent for units with built-ups of 550 to 1,095 sq ft is RM1,600 to RM2,200 per month. Older condominiums such as Tiara Damansara command rents of RM1,800 to RM2,200 monthly for built-ups of 1,100 to 1,200 sq ft; at Astana Damansara, rents of units measuring 452 to 935 sq ft are RM1,400 to RM2,100 per month. For flats such as those in Happy Mansion, rents are RM1,500 to RM1,900 per month for units with built-ups of 1,100 to 1,300 sq ft, Tang notes. "Yields for landed houses would generally be 2% to 3% per year whereas that for high-rise would average 3% to 4%", he says.
According to Tang, Section 17's residential market has been very stable despite the market slowdown in recent years. "The mature area remains popular as a residential area among PJ residents, owing to its convenient location and plenty of amenities. Prices have generally been unchanged over the past few years," he says.
It is close to a wide selection of amenities in the surrounding areas. "By virtue of its proximity to SS2, Section 13, Section 14, Sea Park, Taman Tun Dr Ismail, Damansara Jaya, Damansara Utama and Bandar Utama, there are plenty of restaurants, shopping malls, commercial centres, educational institutions, recreational amenities and places of worship nearby," he adds.
Within Section 17, some of the popular eateries are located on Jalan 17/45, the Sentosa Market area and the hip Happy Mansion F&B enclave, Tang notes.
There are numerous markets in this neighbourhood. "There is a wet market adjoining Seventeen Mall and another one on Jalan 17/2. There is also a night market on Jalan 17/1A every Tuesday and a morning market on Jalan 17/1A every Thursday," he says.
In terms of accessibility, Section 17 enjoys easy access to main roads and highways such as the Sprint Expressway, Lebuhraya Damansara-Puchong, the New Klang Valley Expressway and Federal Highway, which lead to other parts of the Klang Valley. Section 17 is also appealing, as most of the properties there are freehold in tenure except for certain areas such as Jalan 17/2 and Jalan 17/4, Tang says.
In terms of outlook, Tang says property prices in the area are expected to remain fairly stable, as there is no possibility of a large increase in supply in the future. "There is no more vacant land available for large-scale developments in this area and, as such, supply of residential properties will remain more or less the same."
Rents are also expected to hold firm. "The rental market in Section 17 is expected to remain fairly stable in the short to medium term but, in the longer term, the area is not expected to experience significant growth because of the lack of new developments that can refresh the neighbourhood and boost prices and rentals.
"Nonetheless, the area will continue to attract tenants because of its good accessibility, availability of amenities and proximity to workplaces and educational centres, which are all generators of rental demand," Tang concludes.