This article first appeared in City & Country, The Edge Malaysia Weekly, on August 29, 2022 - September 04, 2022.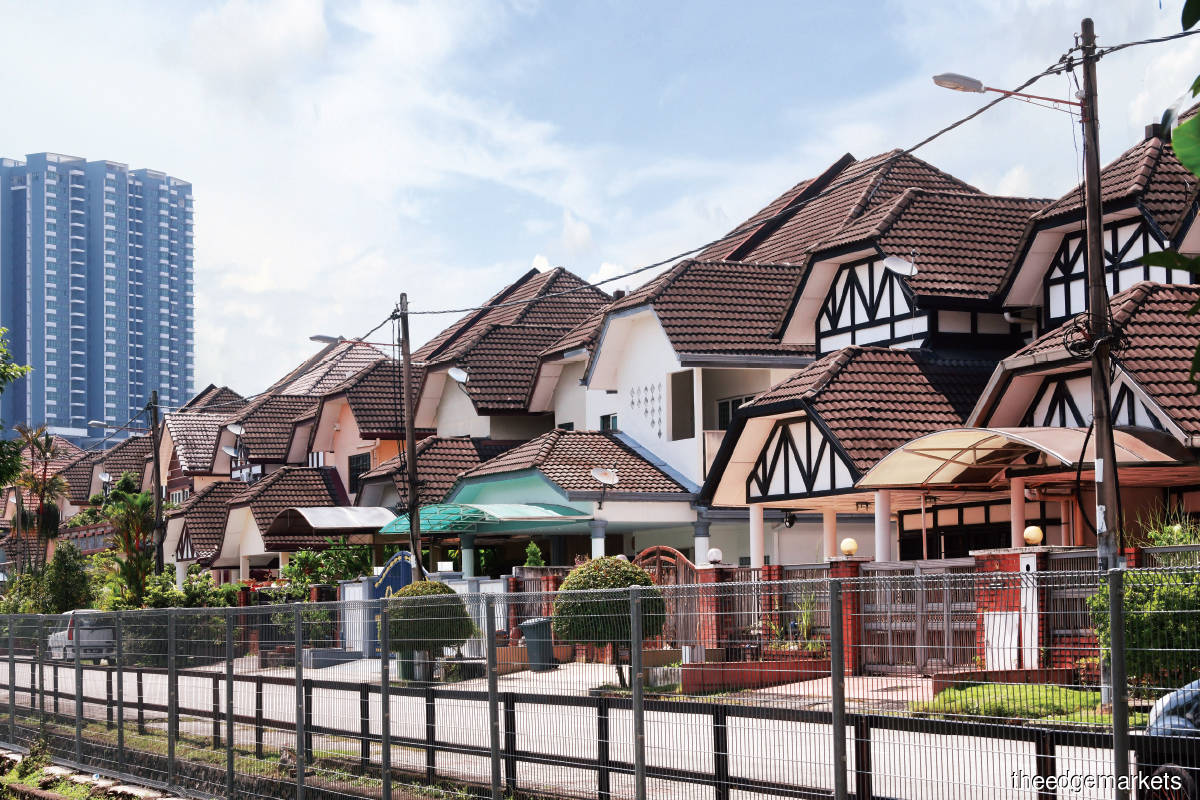 Bandar Sungai Long forms part of Cheras and is under the jurisdiction of the ­Kajang Municipal Council. In 1989, SHL Consolidated Bhd developed and transformed the 690-acre freehold land — ­formerly a rubber plantation area — into the established township it is today. Tanming Bhd, Kihuat Properties Sdn Bhd and SYF Resources Bhd subsequently jumped on the bandwagon, says Savills Malaysia Sdn Bhd managing director Datuk Paul Khong.
"The relocation of Universiti Tunku Abdul Rahman (Utar) was the main catalyst for the growth of Bandar Sungai Long in 2015 as it boosted demand and property values all around the area. Utar brought vibrancy and growth to the area as a university town, similar to Xiamen University Malaysia in Sunsuria City, Sepang."
Many mixed-use developments have since come up in the locality. Khong reckons that the majority of these are still largely residential, followed by a few commercial ones, with the area seeing steady growth.
According to PPC International Sdn Bhd managing director Datuk Siders Sittampalam, Bandar Sungai Long borders the east of Bandar Mahkota Cheras, the north of Taman Pusara and the west of Hulu Langat Forest Reserve. Housing projects in the area mainly cater to the middle 40% of the income group (M40), with some limited low- and medium-cost apartments. The early phases of Bandar Sungai Long consist of landed residential developments and subsequently pockets of land were developed into low- and high-density projects.
With Kajang being 10km away, accessibility to the area is via the Cheras-Kajang Expressway, Kajang Dispersal Link Expressway, Duta-Ulu Kelang Expressway and Middle Ring Road 2. It is well-served with good amenities and facilities such as BMC Mall, Utar, SJK(C) Bandar Sungai Long, SMK Bandar Baru Sungai Long, Sungai Long Specialist Hospital, Columbia Asia Hospital (Cheras) and the 18-hole golf course, Sungai Long Golf & Country Club. Opened in 1992, it is the first international championship golf course in the country designed by golf master Jack Nicklaus.
Favourable to tenants
According to Khong, the general profile of occupiers in Bandar Sungai Long comprises lower middle- and upper-income groups, including newlyweds, working professionals, families, as well as staff and students of Utar.
"The area is well recognised for its Utar student [population] … many investors have invested in this township and its new developments are aimed at capturing the student accommodation segment. New supply of commercial properties is rather limited, but the local population is already recording positive growth. Demand will be strong for good commercial properties that are strategically located within the township," he says.
Over the years, Siders notes, Bandar Sungai Long has commanded good rental yields from both residential and commercial properties in relation to other housing estates in Cheras. The presence of a good network of roads and excellent public transport facilities such as MRT stations, public buses and e-hailing services have added to its allure to the tenant market.
The MRT stations nearby on the Kajang Line are Bandar Tun Hussein Onn, Batu 11 Cheras and Bukit Dukung.
Data from PPC International shows that 2-storey terraced houses in the vicinity with built-ups of 1,800 to 1,900 sq ft were rented at RM900 to RM1,000 per month in 2015. Five years later, this increased to RM1,600 per month. Meanwhile, condominiums and apartments with built-ups of 720 to 1,100 sq ft command monthly rents of RM800 to RM1,550.
As for commercial properties, ground-floor shops with built-ups of 1,300 to 1,650 sq ft were rented at RM2,800 to RM4,400 per month in 2015. These can now command monthly rents of RM3,000 to RM6,500.
"The gross yield for residential properties is between 2.3% and 4.6% a year, while for commercial properties, it ranges from 3.3% to 4.3% per annum. The availability of commercial units in the rental market is limited, indicating that there is good demand for such properties," says Siders.
Good potential for capital appreciation
While Khong sees more new projects sprouting up in this area, he anticipates the residential rental market will become more competitive upon their completion.
"Demand for properties has taken a back seat as a result of the Covid-19 pandemic but it is viewed as a temporary setback affecting the property market. The presence of Utar has provided the township a major impetus for growth and the student/lecturer population in Bandar Sungai Long will continue to increase and thrive as well."
Meanwhile, Siders points out that the MRT stations in the vicinity have helped to ease traffic jams. He does not expect new developments to further contribute to road congestion as it is a fully-developed township.
The outlook for Bandar Sungai Long appears promising, he adds. "Bandar Sungai Long is a matured and established township comprising a mix of residential and commercial developments. The landed residential properties, a number of the high-rises and commercial properties have seen good capital appreciation over the last few years. Being predominantly a well-planned and low-density township, Bandar Sungai Long has good potential for capital value appreciation in the near future."