This article first appeared in The Edge Financial Daily, on August 21, 2018.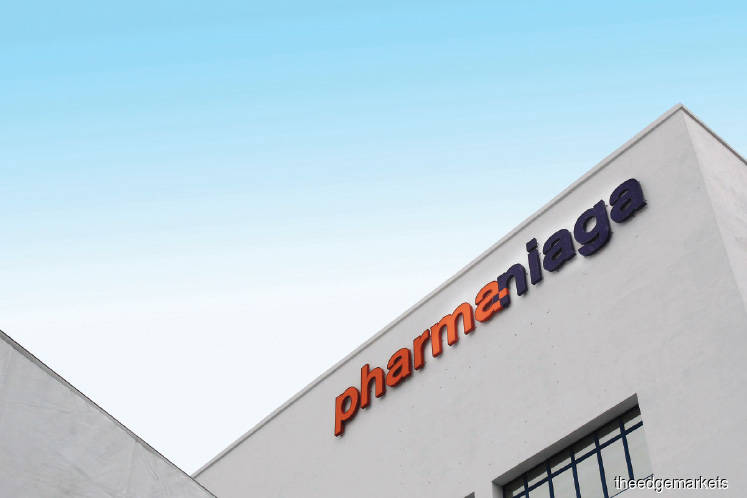 Pharmaniaga Bhd
(Aug 20, RM3.09)
Maintain add with an unchanged target price (TP) of RM4.55: Pharmaniaga Bhd's revenue for the first half of 2018 (1HFY18) rose 5.7% year-on-year (y-o-y), mainly due to stronger contribution from its logistics and distribution (L&D) division as it benefited from increased orders from government facilities. 1HFY18 earnings before interest, taxes, depreciation, and amortisation (Ebitda) margin, however, was flattish at 6.6% (+0.1% y-o-y) as the stronger L&D contribution was offset by higher overall expenses and lower contribution from the manufacturing segment (higher-margin segment).
 
Overall, 1HFY18 core net profit came in at RM33.5 million (+9.6% y-o-y), that is, excluding one-off losses amounting to RM10.5 million (one-off write-offs of inventories and receivables).
In tandem with its second quarter (2Q) being a seasonally weaker quarter, 2QFY18 revenue slid 5.7% q-o-q. We attribute the weaker 2QFY18 revenue to lower government orders as well as the impact of lower sales during the Hari Raya festive period (fell in 2Q this year). As a result, the 2QFY18 Ebitda margin also declined to 5.6% (-1.8 percentage points [ppts] quarter-on-quarter [q-o-q]), due to lower economies of scale and higher overall operating expenses. However, 2QFY18 core net profit fell by a larger quantum of 52.1% q-o-q due to a spike in tax rates (13.1ppts q-o-q) given the increased profitability of certain previously loss-making subsidiaries.
Also, Pharmaniaga stands to be among the key beneficiaries of the new coalition government's stated plans to increase the health ministry's (MoH) allocation to 4% of Malaysia's gross domestic product, from 2% currently. Based on our estimates, this will lead to extra funding of RM26.8 billion, which will result in an increase in the MoH's budget to purchase drugs and medical supplies. In our view, Pharmaniaga will be a key beneficiary of the budget increase in terms of both its L&D business (concession holder for the approved product list from the MoH) and demand for its in-house manufactured drugs.
Despite concerns over potential liberalisation of the MoH supply contracts, Pharmaniaga remains confident of securing an extension to its concession agreement (CA) with the ministry, which will expire in November 2019. It believes its strong track record of supplying to MoH since 1994 and extensive L&D network versus its peers will be the key factors differentiating it from its peers. We believe a renewal of its CA is likely, with an announcement nearer to the current CA's expiry date.
Overall, we maintain our earnings estimates, "add" call and 12-month TP of RM4.55, still based on 15.9 times calendar year 2019 forecast (CY19F) price-earnings ratio (PER), a 10% discount to CIMB's pharmaceutical sector five-year target mean. At its current valuation of 11.4 times CY19 PER, we believe the company's risk-reward profile is attractive while its strong dividend yield of 5.8% to 8.9% (FY18F to FY20F) should also appeal to investors.
Stronger-than-expected government sales are a potential rerating catalyst. Downside risks are lower-than-expected demand for drugs from the MoH, and non-renewal of its CA with the MoH. — CGSCIMB Research, Aug 20