This article first appeared in Digital Edge, The Edge Malaysia Weekly, on January 10, 2022 - January 16, 2022.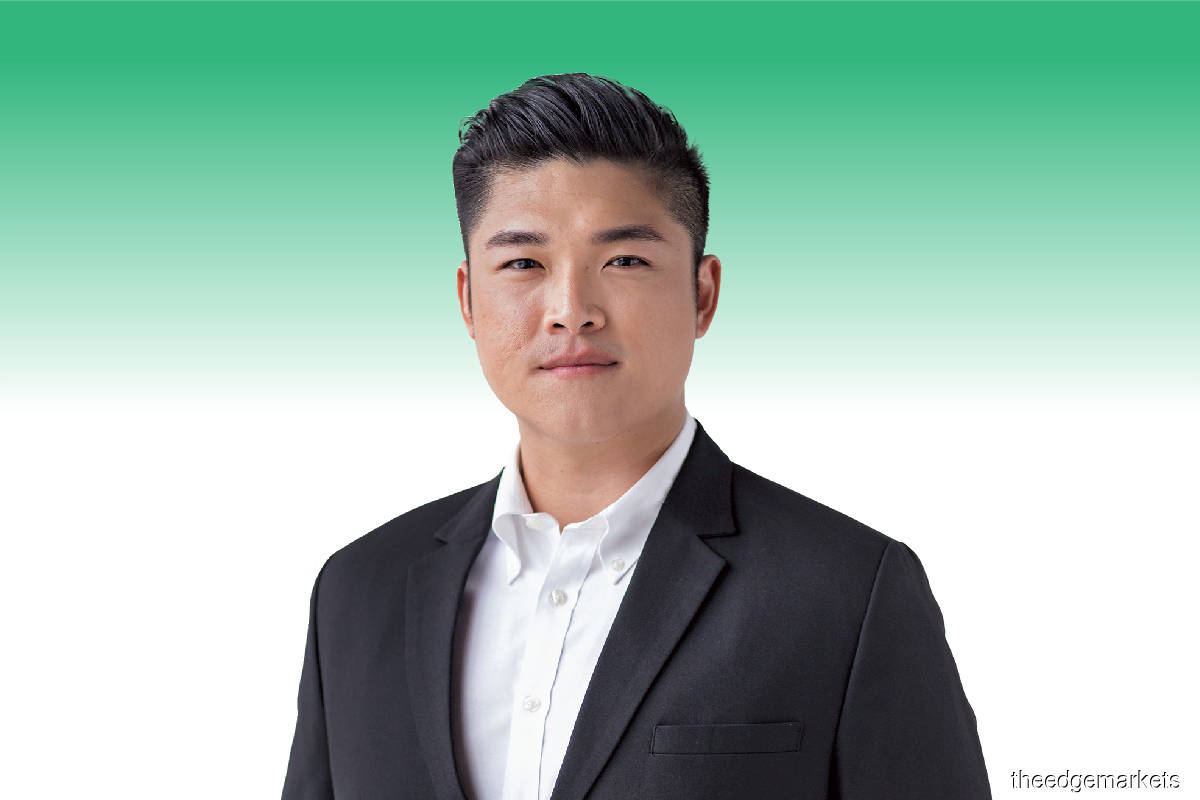 The energy sector is the biggest source of greenhouse gas (GHG) emissions in Malaysia, with electricity generation being the main culprit. That is because most of the electricity in Malaysia is still being generated through the burning of fossil fuels such as coal and natural gas.
But this could change with the wider adoption of solar energy. The set-up cost, however, is often a hurdle. That is why various schemes have been introduced to reduce the barriers to entry.
One of the solutions to the high cost is solar leasing, where the building owner does not need to pay any upfront costs to install a solar power system. Instead, they sign an agreement to pay a monthly fee to the solar leasing company and enjoy lower electricity tariffs. The solar leasing company, meanwhile, could be pooling funds from investors, who earn a return from monthly payments by the building owners.
Joshep Lee, co-founder and managing partner of Gagasan Solar, a solar investment firm, is providing this service to Malaysian commercial and industrial (C&I) businesses. The 29-year-old used to work in investment banking and private equity before joining a solar panel supplier and installation company over five years ago.
This year, he and his business partner decided to set up Gagasan to invest in renewable energy assets. "It's a common business model and proven concept in countries like the UK, the US and Australia. It's one of the major ways of installing solar panels for the C&I segments," he says.
"We wanted to do this to reduce the barriers to entry and eliminate any excuses for not going green. You won't have to come up with any capital upfront and you can immediately save on your electricity bills. I'm trying to get rid of all these excuses so that solar can be the biggest source of electricity [in the country]."
Business owners are often hesitant to invest in solar power systems because they do not understand the technology, Lee says. Solar leasing allows them to reap the benefits of the clean energy without expending capital upfront.
However, "if they want the full savings [from generating solar energy], they can buy out the system", he explains. There is a buyout schedule written into the contract. The price is calculated based on the valuation of the solar power system.
Gagasan and the building owner will negotiate the electricity tariff beforehand, which will be fixed for 21 years. The rate is typically 10% to 50% lower than tariffs charged by Tenaga Nasional Bhd, says Lee. The negotiated tariff is decided based on the internal rate of return that Gagasan expects to give its investors. It is also fixed, which could be beneficial to building owners. The electricity tariff charged by Tenaga could increase due to a rise in fuel cost and other factors.
An additional benefit to building owners is that throughout the contract period, Gagasan owns the solar power system and is in charge of maintaining it. Since the owners are only charged for how much electricity is generated from the solar power systems, Gagasan has to keep it in good condition.
"We are incentivised to provide them with more solar energy, so we will definitely maintain the system as best we can," he says.
Of course, businesses can choose to take out loans for solar power system installation. The solar leasing model would be suitable for businesses that prefer not to go that route. "They might not want to put it on their balance sheet or own the system. We offer them solar as a service," says Lee.
Financialisation of solar assets
Gagasan hopes to raise a fund of RM50 million in equity and RM150 million in debt from a bank. The RM200 million will be deployed into a portfolio of solar assets. This could mean either 80 large or 800 small rooftops, Lee estimates.
The company is currently submitting documentation to the Securities Commission Malaysia to set up this fund and is talking to potential investors in its network. Gagasan is also working with Senturia Capital Sdn Bhd, a registered private equity management corporation, to structure the fund.
Investors' funds will be locked up for five years and they will receive an 8% dividend rate. There is a potential, however, for these assets to be sold before that to multinational companies or pension funds.
"They are very open to buying this kind of asset because it is heavy in cash flow and it's easy to conduct the valuation exercise. The question of an exit, sale or listing of the assets is not whether we can or can't do it. It's a question of whether the value or price is right," says Lee.
By the end of the five years or when an exit or sale occurs, investors will receive their principal back. Up to 70% of the net proceeds will also be distributed to the investors.
Lee says Gagasan is fielding a lot of interest from institutional or sophisticated investors and building owners already. It is also working with solar engineering and construction firms to approach building owners.
"They will offer the building owners two packages. One is to provide upfront payment for the solar power system [and opt for the net energy metering or self-consumption scheme] or the zero upfront payment package, which we offer," says Lee.
Gagasan is not the only one offering the solar leasing scheme in Malaysia. But Lee says it is different because it focuses on providing this service to the C&I segment. Some other players are also involved in large-scale solar investments and solar power system installation.
As for investors, Lee says this is an asset that provides strong dividends and high cash flow. "The returns are expected to be around 8% to 12% over five years. The risk profile is similar to asset classes such as fixed deposits, bonds and real estate investment trusts. But with this, investors don't have to worry about capital market exposure," he says.