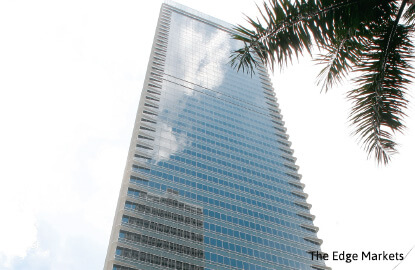 This article first appeared in
The Edge Malaysia Weekly
, on December 19-25, 2016.
THE slowdown in the world economy took its toll on property activity and transactions in Malaysia this year, with major deals few and far between. Transactions of large property assets paled in comparison to those in 2015, which is described as the most vibrant year in the history of the local property sector.
A random survey of eight real estate agents and valuers by The Edge reveals that, unlike last year when most of the top 10 property transactions took place in Kuala Lumpur, this year, many were in Selangor, Penang and Johor. A number of land acquisitions, joint ventures and mergers and acquisitions (M&A) took place among property developers to form stronger groups, spread risk or venture abroad.
The eight we spoke to are Zerin Properties head of M&A for business space Shuchita Balasingam; LaurelCap Sdn Bhd director Stanley Toh; Exastrata Solutions Sdn Bhd chief real estate consultant Adzman Shah Mohd Ariffin; associate director at Savills Malaysia Nabeel Hussain; Rahim & Co's director, real estate agency, Robert Ang; Knight Frank Malaysia managing director Sarkunan Subramaniam; CBRE | WTW managing director Foo Gee Jen; and JLL Malaysia country head Y Y Lau.
Top picks
For seven of the eight property experts, what stands out this year are three commercial asset deals in Kuala Lumpur, of which two involved hotels. They are Renaissance Hotel Kuala Lumpur, Cap Square Tower and Aloft Kuala Lumpur Sentral.
It comes as no surprise that the sale of Renaissance Hotel KL in Jalan Sultan Ismail emerged as a top deal as it had been an open secret that owner IGB Corp Bhd had been eager to sell the 910-room hotel for over a decade. The 20-year-old hotel was sold to Ventura International, a company linked to Bangladesh conglomerate S Alam Group, for RM765 million.
"It [Renaissance Hotel KL] has finally been sold after being on the market for years," says Ang, who ranks the deal at the top of his list based on the value of the transaction.
"This is one of the largest-value sales," Lau says. "The purchaser is a foreign entity. It reflects foreign investors' interest and confidence in the hotel sector as well as in Malaysian real estate."
The sale of Cap Square Tower in Jalan Munshi Abdullah by Germany-based Union Investment Real Estate Gmbh for RM511 million, or RM850 psf, also made  it to the property experts' lists of top deals.
"This was the deal everyone was waiting for. I think every agent in the market knew this was coming and there was one obvious buyer," Nabeel says, referring to Kumpulan Wang Persaraan (Diperbadankan) (KWAP).
Sarkunan concurs, adding that it was the second office building to be purchased by KWAP and marked Union Investment's exit from the local property scene. KWAP's first purchase was The Integra Tower at Intermark, located in Jalan Tun Razak, in 2015.
"This was the largest office tower sale in 2016. It is a Grade A building with blue-chip tenants and good yields," Lau says.
The sale of Aloft Kuala Lumpur Sentral by Aseana Properties Ltd to Prosper Group Holdings Ltd for RM418.7 million also made it to the lists. Aseana Properties is a London-listed property developer in which Ireka Corp Bhd has a 23% stake. This and the Renaissance Hotel KL deal, suggests that investment in hospitality assets has returned.
"This is a landmark sale of a well-performing property. Along with Renaissance Hotel KL and other hotel sales, 2016 has been a good year for the hospitality investment market," Nabeel says.
Sarkunan also picked Aloft Kuala Lumpur Sentral because the deal works out to RM870,000 per room. "Top benchmark pricing for a boutique class hotel," he says.
Land deals
The sale and purchase of prime or large tracts of land took centre stage this year.
"Landowners are now selling at much cheaper prices to get cash, while developers who need land bank will buy in the current economy," Toh tells The Edge.
At the top of this year's lists is the sale of British American Tobacco (M) Bhd's (BAT) plant and headquarters in Petaling Jaya, Selangor. Six of the eight real estate agents ranked this sale in their top 10 deals of the year.
BAT's factories and two parcels of leasehold land measuring 13.1 acres in Section 13 were sold to LGB Group.
Ang, whose firm was the exclusive agent, feels it is significant because the site is in one of Petaling Jaya's best known landmarks. BAT was previously Rothmans of Pall Mall (Malaysia) Bhd and the nearby roundabout was widely known as "The Rothmans roundabout". Although the roundabout has since been replaced by traffic lights, the location is still referred to as Rothmans.
"Scarcity of commercial land in Petaling Jaya has led to the conversion of industrial land to commercial, unlocking the value of industrial land," Adzman says.
The sale of Malaysian Resources Corp Bhd's (MRCB) land in Jalan Kia Peng, Kuala Lumpur, to Mass Rapid Transit Corp Sdn Bhd (MRT Corp) for RM180 million also stands out. MRCB had already planned a serviced apartment development called The Grid on the 43,853 sq ft tract.
Views differ on the price per sq ft this transaction fetched. A direct calculation gives it RM4,104 psf. However, as expenses were incurred on the project, Ang places the transaction at RM3,500 psf.
Sarkunan says, "A significant precedent (was) set by MRT Corp to completely buy up the land (which was) originally gazetted to be only partially acquired." As the Sungai Buloh-Serdang-Putrajaya mass rapid transit line (MRT2) will cross directly underneath the land, it would have caused delays and cost overruns in the infrastructure project.
Eco World Development Group Bhd's (EcoWorld) acquisition in Seberang Perai is listed as another top pick. EcoWorld purchased two parcels measuring 374.5 acres in Batu Kawan from Batu Kawan Development Sdn Bhd and Global Oriental Bhd's Penaga Pesona Sdn Bhd for RM875 million.
This deal tops Toh's list as the announcement came just two months after EcoWorld and Penang Development Corporation (PDC) decided to rescind an agreement to buy 449.64 acres nearby for RM790.93 million. "The parcels are just a few kilometres apart," Toh says.
A couple of transactions executed by Hap Seng Consolidated Bhd are also worthy of mention. Hap Seng bought 734.84 acres of Shalimar Estate for RM121.54 million or RM3.80 psf and 714.7 acres of Berjuntai Estate for RM107.21 million or RM3.44 psf.
"The price was reasonable compared with other parcels for sale in that area. With the LATAR Expressway located close by as well as the West-Coast Expressway, the purchase is a strategic move to capitalise on the affordable housing segment. The purchase will also mean that Hap Seng will probably be one of the biggest players in Ijok-Kuala Selangor and a game changer in the area," Toh says.
Another Hap Seng deal is Plot 5A in KL Metropolis, a nine-acre parcel purchased for RM467.83 million. This is on Foo's list as he feels that at nine acres, it is "one of the largest pieces of land at the fringe of the city centre to be sold".
Yet another notable deal is the tender won by S P Setia Bhd for a parcel in Seberang Perai Utara, Penang. S P Setia purchased 1,675 acres for RM620 million. The seller, understood to be Boustead Plantations Bhd, is required to make an announcement once a sales and purchase agreement is signed.
Nabeel says this is a major acquisition by S P Setia and its first investment in Seberang Perai.
He adds that with development plans for S P Setia's British High Commission land (purchased in 2012) and Federal Hill development in Kuala Lumpur progressing well, "S P Setia looks to be coming back with a vengeance after a [period of] relative calm".
The sale of Tropicana Corp Bhd's land in Johor was also much talked about. The deal involves the sale of 251.6 acres in Pulai, Johor, for RM569.9 million to Tiarn Oversea Group Sdn Bhd.
Foo says this marks "another land deal by a China developer in Iskandar, Johor". Nabeel describes the deal as a "major land sale" that came when interest in Johor had cooled off from previous years.
On Shuchita's list is Esplanade Danga 88's joint venture with China's Country Garden for the development of Forest City Iskandar in Johor. "This is notable on various counts as Forest City will be Country Garden's largest project outside China."
She adds that Forest City will be Southeast Asia's first and largest green mixed-use development with vertical greenery and a smart city theme, and because it is being planned on a three-dimensional multi-layer theme. "It bodes well for the Malaysian property development scene to have new technologies introduced in how we plan, develop and construct real estate," she says.
Bandar Malaysia surprise
Only three of the eight real estate agents felt it was worth listing Bandar Malaysia. This is surprising given that it was the most awaited deal this year.
According to Foo, whose firm handled the deal, Bandar Malaysia is the largest-ever land deal. So, he deems it the "deal of the century" and "the future transport hub of Kuala Lumpur".
The project spans 486 acres and is valued at RM12.35 billion. A China Railway Group Ltd-Iskandar Waterfront Holdings consortium will have a 60% stake in the land bank and invest US$2 billion in the site.
Shuchita says, "Bandar Malaysia is finally getting off the ground. The high-speed rail to Singapore will stop here. We anticipate more transactions within Bandar Malaysia for the coming year (following) this announcement."
Office building demand strong outside KL CBD
MRCB makes it to the lists with another notable deal — the sale of Menara Shell in Jalan Tun Sambathan for RM640 million to MRCB-Quill REIT.
According to Sarkunan, the price tag works out to RM1,149 psf over the net lettable area, which is a benchmark. Moreover, the building is on a long-term lease to Shell.
Quill Group of Companies, meanwhile, sold Quill 18 early this year to Pelaburan Hartanah Bhd (PHB) for RM455 million.
In July this year, PHB, as the sponsor of Amanah Hartanah Bumiputera (AHB), sold the beneficial interest in Quill 18 to AmanahRaya Trustee Bhd, as the trustee of AHB, for RM400 million subject to the trustee leasing the two blocks of 10-storey buildings to PHB at RM20 million a year for 10 years from Aug 1. Quill continues to manage the building.
Sarkunan describes the deal as a significant purchase by PHB.
Yet another deal worth noting is the sale of The Ascent in Petaling Jaya. WCT Holdings Bhd sold its 70% stake in the building to the Employees Provident Fund (EPF) for RM347 million. The EPF already owned 30% of the building.
Lau says the sale of the office tower with quality tenants reflects the EPF's continued interest in good quality assets in the domestic market.