This article first appeared in The Edge Financial Daily, on May 5, 2017.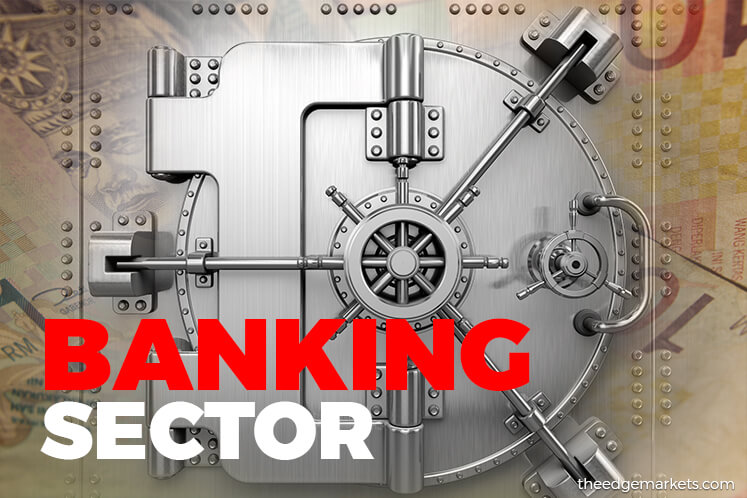 Banking sector
Maintain overweight: Under the 2013 guidelines on capital funds for banks, a portion of net profit each year after provisioning for zakat and/or taxation is required to be transferred to a reserve fund.
The amount required to be transferred each year is as follows: i) At least 50% of net profit if the amount in the reserve fund is less than 50% of the bank's paid-up ordinary shares and preference shares; or ii) At least 25% of net profit if the amount in the reserve fund is 50% but less than 100% of the bank's paid-up ordinary shares and preference shares.
Alternatively, the central bank could specify a different portion of the amount to be transferred from net profit to reserve funds, should it see the need to ensure the adequacy of the reserve funds in relation to banks' business and liabilities. Under the 2013 guidelines, dividend payments out of the reserve funds were not allowed. Banks could only utilise reserve funds to pay up any unissued shares as fully paid bonus shares.
With the new guidelines on capital funds of banks effective from Wednesday, all banking entities will no longer be required to maintain reserve funds. The removal of the reserve fund requirement was due to the implementation of capital conservation buffers under the Capital Adequacy Framework.
It is now possible for the existing reserve funds to be distributed as dividends. However, this will require an application to be submitted to Bank Negara Malaysia and the approval of the central bank will be required.
The consideration for this will largely depend on the compliance of banks in meeting capital ratio requirements under Basel III.
This will take into account the ability of banks to meet the fully phased-in requirements for capital conservation buffers as well as any other buffers which could be introduced later.
There are no changes to the minimum capital fund requirements for banks. It continues to be RM300 million for Islamic banks, RM2 billion for licensed banks (not locally incorporated foreign banks), RM300 million for locally incorporated foreign banks and RM500 million for independent licensed investment banks.
Overall, we view the changes in the new guidelines to be mildly positive for banks.
We continue to like CIMB and RHB Bank due to compelling valuations, decent return on equities and potentially further improvements in CI ratios from expense reduction initiatives.
Meanwhile, regarding Public Bank, the group has strong asset quality and high loan loss cover above the industry's ratio. Also, Public Bank's domestic loans are still expanding above the industry growth rate and it has the highest regulatory reserves among peers, which will be beneficial to offset the higher provisions required under MFRS 9. — AmInvestment Bank, May 4