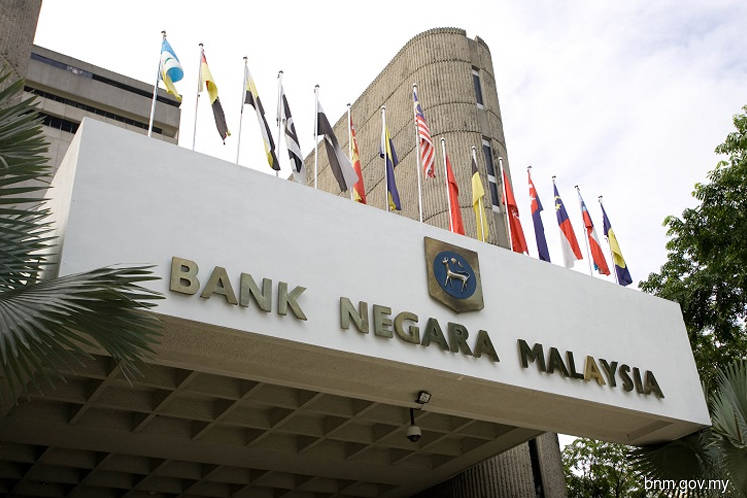 KUALA LUMPUR (May 8): The average transaction cost made through non-bank remittance service providers in Malaysia has been lowered to 2.96% last year ahead of the United Nations' (UN) expectations, the central bank said today.
This is compared with the remittance cost of 12% in 2016, which showed that for every RM100 remitted, RM12 will be pocketed by remittance companies.
"We don't have a [lower] target per se because we feel that 3% is very reasonable, but what we want to do is to bring it down further with the use of technology," said Bank Negara Malaysia (BNM) director of money services business regulation department Nik Mohamed Din Nik Musa.
He was speaking to reporters on the sidelines of the three-day Global Forum on Remittances, Investment and Development 2018 here today.
Nik Mohamed was referring to goal 10(C) of the UN's sustainable development goals (SDG), which seeks to reduce transaction costs of migrant remittances to less than 3% by 2030 — a move hailed as substantially increasing disposable income for remittance-receiving families.
Technology has played a huge role in bringing costs down, he said, as transparency of prices on websites and mobile applications allow for users' comparison and therefore healthy competition within the industry.
Based on BNM's statistics, in 2017, Malaysia sent a total of RM33 billion abroad — mostly to Indonesia, Bangladesh and Nepal — compared with RM34.2 billion in the previous year. This placed the country fourth worldwide in terms of sending countries, findings from RemitScope reveals.
The central bank expects outward remittances to grow this year, albeit in the single-digit given the high base.
"We anticipate it to increase, partly because we are doubling up our efforts, using technology and awareness, to [encourage migrants] who are using the illegal channels, to use the formal channels, so we expect growth in the area.
"Also, we are targeting also the small- and medium-sized companies, so that they will also have the option to use remittance service providers to remit their money to countries they do international trade with," said Nik Mohamed.
Malaysia currently houses a total of 1.8 million migrants, Nik Mohamed said, citing data from the ministry of home affairs.
In addressing misconceptions surrounding outward remittances being only beneficial to receiving countries, Nik Mohamed said the Malaysian government can "directly benefit" from remittances done via formal channels, as users are charged the goods and services tax (GST) of 6%, while providers too will be subject to corporate tax.
He added that with the increasing adoption of financial technology (fintech) products, remittance brings spillover benefits to the fintech industry, thereby creating additional revenue, employment, and rental of office space in the country.
Out of the 344 money services operators in the country, 34 are remittance service providers. Of this, half or 17 are currently providing mobile or web-based remittance services (e-remittance), up from four in 2012.
Earlier in her keynote address today, Deputy BNM Governor Jessica Chew highlighted that the most dynamic growth in remittances in the past decade has been in Asia, which receives 55% of all flows, underscoring the profound impact of remittances on development.
She said while clarifying regulatory standards is important, remittance data is needed and policy life cycles will need to be managed more proactively to allow for renewal of policies when conditions change.