This article first appeared in The Edge Malaysia Weekly, on August 27, 2018 - September 02, 2018.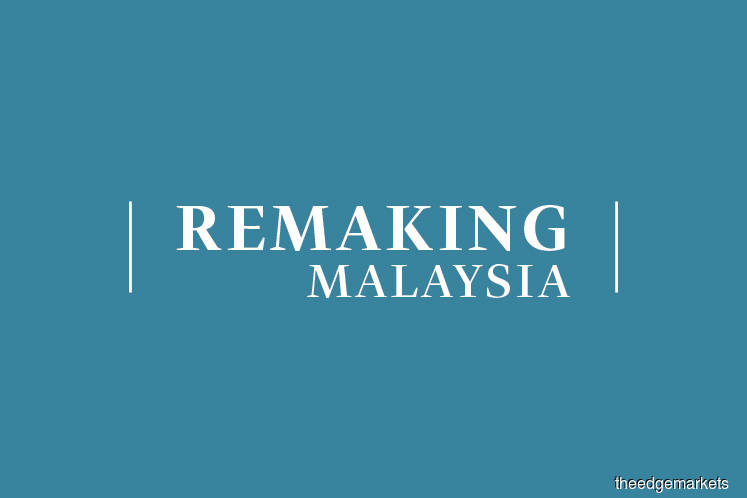 FOR a politician to have survived the demanding challenges of politics for 40 years, he or she must have made the right decisions and played the right cards.
That is to put it simply. Perhaps Datuk Seri Haji Abdul Hadi Awang, the PAS president, is such a politician.
He has been in PAS since 1978, when he contested in his first general election. He has held the Marang parliamentary and Rhu Rendang state seats for what seems to be ages. He made his name in PAS as a firebrand with great oratorial skills, rising through the ranks to become deputy president in 1989 and president in 2002 . Oh, yes, he was also Terengganu menteri besar — albeit for one term — when PAS ruled the state from 1999 to 2004.
Surely, he must have been blessed with great political "magic" to be all that,  called the right shots and performed some wonderful political manoeuvres for his party and himself. But, of late, some of the 71-year-old leader's decisions and moves have raised many an eyebrow, even among PAS members themselves, at the grassroots level.
However, PAS members being, well, PAS members, the president's decisions, instructions and advice are to be followed and abided by. Most of the time, that is, despite reservations and murmurings.
Take, for example, Abdul Hadi's stance on the coming by-elections for the Selangor state seats of Seri Setia and Balakong. Make no mistake, he still commands substantial support from party leaders and members. But the PAS folk who are murmuring, are, should I say, murmuring quite a lot. And loudly at that.
For the Seri Setia campaign, Abdul Hadi says his party would welcome former Umno president Datuk Seri Najib Razak if he wishes to stump for PAS. In the by-election, PAS' Dr Halimah Mohd Ali is up against Pakatan Harapan's Halimey Abu Bakar.
Umno is sitting out Seri Setia to return the favour to PAS for not contesting the recent Sungai Kandis by-election, which it lost and where Najib had campaigned prominently.
Anyway, here's the thing. Umno itself does not want Najib to be as prominent as before, with several leaders wanting him to fade into the background and distance himself from the party lest he hurts Umno even more. In short, many in Umno are finally admitting that Najib has become a burden to them.
So, when the PAS president says he has no issues if Najib wants to campaign for his party in Seri Setia, quite a number of ordinary party members are asking why their president is saying this when Umno itself does not want Najib to play a big role?
As it is, PAS-Umno cooperation has always been a thorn in the flesh for the PAS grassroots, although the president and his men are for it. Some political observers say the PAS leadership is pushing for a pact rather than just cooperation.
But, fully aware of the sentiment on the ground, the leadership stopped short of announcing a formal or official pact with Umno. Up until now.
In Sungai Kandis, the PAS leadership openly called upon its members to come out to help and vote for the BN/Umno candidate. The call went largely unheeded.
In a 2016 interview with Malaysiakini, deputy PAS president Datuk Tuan Ibrahim Tuan Man was even quoted as saying it would be better for PAS to be dissolved if it merged with Umno. Commentators do not rule out that Tuan Ibrahim feels the same way today — on the quiet.
An old friend who is a PAS member, in a recent Facebook posting, made clear his desire for PAS to be on its own. His posting read: "When BN was in power, they did not allow syariat Islam to be implemented in Malaysia. The same with PH now. Only PAS has not tasted power. But even if PAS goes into any merger, it, too, will not be able to implement it."
I am quite sure many in PAS share this view. But then, it is not only the PAS grassroots who do not want a PAS- Umno pact. Their Umno counterparts feel the same way, based on what happened at Sungai Kandis, at least.
Seeing that PAS members did not heed their leaders' call to vote for the BN/Umno candidate in Sungai Kandis, the Umno grassroots feel it is payback time at Seri Setia, despite Umno leaders urging them to vote for the PAS candidate.
Nomination day for the Seri Setia by-election saw a heavy presence of Umno leaders. But, chances are, it will see a tit-for-tat situation for the Sungai Kandis vote.
Then there is Balakong. And it gets more baffling for PAS members. Abdul Hadi has called on them to vote for the BN candidate, who happens to be from MCA . This, according to Abdul Hadi, is on "the basis of solidarity as the opposition".
MCA's Tan Chee Teong is facing Wong Siew Ki from PH in the Sept 8 by-election.
Abdul Hadi's call drew instant criticism from detractors and created confusion within the PAS rank and file.
Why? Because MCA has all the while claimed to be against hudud, which is said to be very close to PAS' heart.
As said before, the murmurings are getting louder. And questions are being asked, prompting Abdul Hadi to respond, "MCA is against hudud but did not attack PAS, unlike the DAP." So, that makes it okay for PAS to support MCA. That is how Abdul Hadi sees it.
Suffice to say, the PAS grassroots remain baffled. Some are even bewildered.
And for the MCA, that endorsement from PAS is, needless to say, not doing them any good in the eyes of the non-Muslims, in particular Chinese voters. Already, the party is facing an enormous task in trying to win Balakong against the PH candidate.
Why is Abdul Hadi doing what he is doing?
Once again, I have to bring long-time PAS watcher Mohammad Sayuti Omar into the picture.
And this is what he has to say: "It shows that PAS, in particular Hadi, is desperate. He knows people, even in the party, are or will be angry with his action. And some have accused him of having lost the plot. But he does it anyway. Desperate times call for desperate actions. The end justifies the means."
Still Abdul Hadi is not about to lose his grip on PAS. He still has enough clout in the party. Sayuti does not see Tuan Ibrahim mounting a challenge against him anytime soon, despite differences in opinion with the party president on several issues, including the 1Malaysia Development Bhd scandal and PAS–Umno cooperation.
That may be true. But the question is, will Abdul Hadi make good for PAS or has the magic that allowed him to flourish in the past all but gone?
Waullahualam.
Mohsin Abdullah is a contributing editor at The Edge. He has covered politics for more than four decades.
Save by subscribing to us for your print and/or digital copy.
P/S: The Edge is also available on Apple's AppStore and Androids' Google Play.