This article first appeared in The Edge Malaysia Weekly, on October 15, 2018 - October 21, 2018.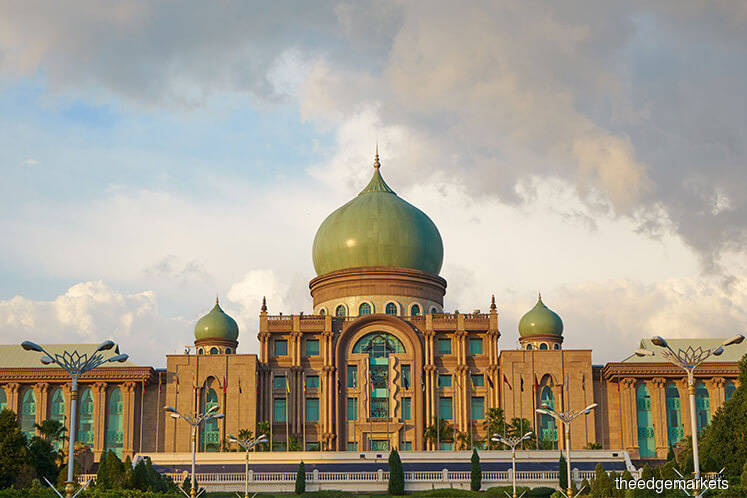 A survey aimed at measuring voters' satisfaction with the performance of the Pakatan Harapan government after four months of rule caught my eye recently.
It was perhaps a bit late, considering that quite a few reports have been circulating about the new government's performance after its first 100 days, but it was interesting nevertheless.
According to The Malaysian Insight, the survey, which had 1,008 respondents, was said to have been conducted by Kajidata, which the news portal says is a market research firm.
Obviously, the findings were shared with The Malaysian Insight, which wrote a story and published it. The telephone survey was conducted from Sept 12 to 24 and involved interactive voice responses.
Kajidata said it showed "roughly five out of 10 Malaysians are satisfied with the performance of the PH government right now".
If I were the PH government, I would say thank you, continue to do what I am doing that has satisfied the people and crank it up some more to make them extra satisfied.
But it is the dissatisfied folk that I ought to pay attention to.
The dissatisfied are in Terengganu, Pahang, Johor and Sarawak, the survey found, with Terengganu showing the strongest level of dissatisfaction.
Surprisingly, Kelantan is not in the list, but Sarawak is. So, too, is Johor, Umno's birthplace, which gleefully kicked out BN/Umno on May 9. What do we make of this?
As for Terengganu, which had the most dissatisfied respondents, that was not a shocking finding. As some of the portal's readers pointed out in their comments on the story, the state is under PAS rule, and it is expected that many there would not be happy with PH at the helm in Putrajaya.
Respondents in the state also said they were not happy with Prime Minister Tun Dr Mahathir Mohamad. Again, this can be expected from those who did not vote for PH, and preferred to stick with PAS.
Kelantan is also PAS-ruled, so how is it that it is not on the dissatisfied list? Interesting? Or, should I say baffling?
Meanwhile, Pahang is the home state of former prime minister Datuk Seri Najib Razak. No elaboration needed. Besides, it is still ruled by BN. So, do not expect them to say nice things about PH? Don't you agree?
Now, the survey also shows that respondents in all age groups say they are satisfied with the performance of PH in the first 100 days — all except the 51 to 60 age bracket, that is.
Why are the seniors unhappy? Does this mean they are not satisfied with the new government?
There is no breakdown on who they are, so we have to make some assumptions.
Assuming that they, or most of them anyway, are from Terengganu and Johor, the assumption is that they are elderly Malays/Muslims.
Chances are that religious and racial sentiments came into play. Allegations of Islam and the Malays being under threat — favourite themes used by critics of the PH government — possibly influenced them to some extent.
In some way, non-Malays who demand that the government act on what they view as extremist tendencies on religious issues are not helping matters in this regard.
Support is divided over issues like LGBT rights, for example, and public caning for shariah offences. Whatever stand PH takes, it cuts both ways, with the government getting the stick from Muslims, in particular the older folks, as well as non-Muslims.
Of late, we have seen controversy erupt over moral policing and khalwat raids — a situation of damned if you do, damned if you don't.
But it is not all gloom because the survey also found out that if a national election were to be held again today, PH would still be the coalition of choice with 53% of respondents saying they would vote for it again.
That doesn't mean PH can ignore the dissatisfaction of the dissatisfied, both Muslims and non-Muslims, although satisfying everybody 100% is simply impossible. Right?  
Save by subscribing to us for your print and/or digital copy.
P/S: The Edge is also available on Apple's AppStore and Androids' Google Play.