This article first appeared in The Edge Malaysia Weekly, on December 24, 2018 - December 30, 2018.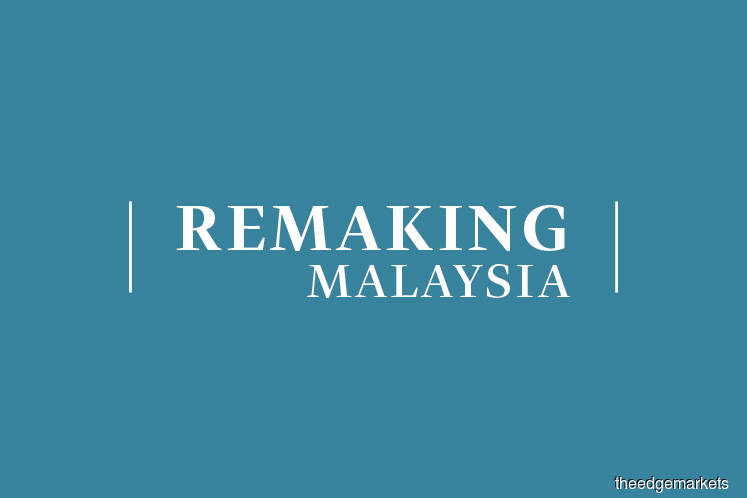 DESPITE a historic change in the federal government in May, the country's electoral system is far from fine. Decades of abuse and rigging have created an unfair process for choosing the stewards of the nation.
That Malaysia now has an opportunity for a reset is unprecedented. And the stakes for getting it right are high, lest the authorities backslide on this resolve and the system remains status quo.
With wide-ranging issues to tackle, from opacity in political financing and gerrymandering, to a long-compromised judiciary, where should we start?
The Edge recently spoke to various experts on the sidelines of a two-day Electoral Reform Roundtable, co-organised by the Parliament Speaker's Office, Bersih and international institutions on Nov 30 and Dec 1.
According to Mir Nadia Nivin, the United Nations Development Programme's expert on institutional reform and governance, it is important to remember that a holistic approach is critical to success.
"Reforms are multi-faceted. There is no way to do one part and leave the others as they are all connected," she says. "And I think the current government has the right idea of undertaking comprehensive reform."
Ultimately, the biggest bulwark against the risk of regression is the government's resolve, says Nivin. "If you really want reform, you need political will to push things through."
With that in mind, some fundamental themes remain critical to keep reform on the right path. One of them is giving the institutions overseeing the electoral system the independence to carry out their duties without fear or favour.
That kind of independence has been crucial for free and fair elections based on the UK experience, according to Sir John Holmes, chair of the UK Electoral Commission.
For example, the commission that Holmes chairs is accountable to parliament rather than the government of the day. Thus, Holmes lauds the announcement in July that the Election Commission of Malaysia (EC) is one of the bodies that will now be answerable to parliament as opposed to the Prime Minister's Department, as it was previously. This means the EC can be "genuinely independent", he adds.
"One provision against backsliding is to get the institutions set up in the right way that they are automatically independent, and that is particularly important for elections," he says.
Such independence may also be the right step forward in tackling malapportionment and gerrymandering, issues that have plagued Malaysian elections for some time.
For instance, the latest redelineation exercise by the EC, which was passed by the Dewan Rakyat in March this year, had its fair share of controversies.
Among others, the process — the latest since the 2003 redelineation — led to some constituencies reportedly gaining as many as 76% new voters overnight. At the time, the EC reported to the Prime Minister's Department.
The reshuffling of voters amid newly redrawn boundaries was seen to largely favour the Barisan Nasional coalition, which was then in power, as voters seen as antagonistic to BN were packed into super-sized constituencies.
That contradicts the intention that normally underlies a redelineation process: the redistribution of voters in a way that ensures fair and equal representation of diverse political views.
Holmes says the UK has overcome the issue by making the UK Boundary Commissions completely independent of the incumbent government.
While the Boundary Commissions' redelineation recommendations need parliamentary approval to go ahead, Holmes notes that parliament is restricted to "yes" or "no", without any avenue to amend the recommendations to suit the majority.
"So, it is purely done by this independent body and that prevents both malapportionment and gerrymandering in one go," says Holmes.
Despite a clear theme to guide reforms in general, however, the road ahead could be fraught with pitfalls that may derail such efforts.
There are examples close to home that serve as cautionary tales for Malaysia's own transition, says Professor Yuko Kasuya, a political science expert at Keio University in Tokyo.
A notable aspect of Malaysia's second beginning politically is that it happened through a legitimate election process, unlike some countries where people resorted to street protests and military coups.
That lends added legitimacy to the new government to undertake important reforms. But one danger is the concentration of power — intended or otherwise — in the prime minister's position, which upended Thailand's reforms, she says.
"Indonesia is a case of a successful transition — it created horizontal accountability institutions, including an independent election commission, an independent anti-corruption commission and so forth," says Kasuya.
In a nutshell, horizontal accountability institutions would serve as checks-and-balances on each other's powers to prevent abuse.
The EC's independence aside, such institutions include a strong audit process, functional freedom of information laws and an independent human rights commission. It is also critical to have an independent judiciary.
The lesson to learn from Indonesia is that wide-ranging reforms should be driven by a clear strategy to create a good structure for horizontal accountability institutions, she adds.
And most important of all is "not to make the executive arm too strong", says Kasuya.
Save by subscribing to us for your print and/or digital copy.
P/S: The Edge is also available on Apple's AppStore and Androids' Google Play.