This article first appeared in The Edge Malaysia Weekly, on December 10, 2018 - December 16, 2018.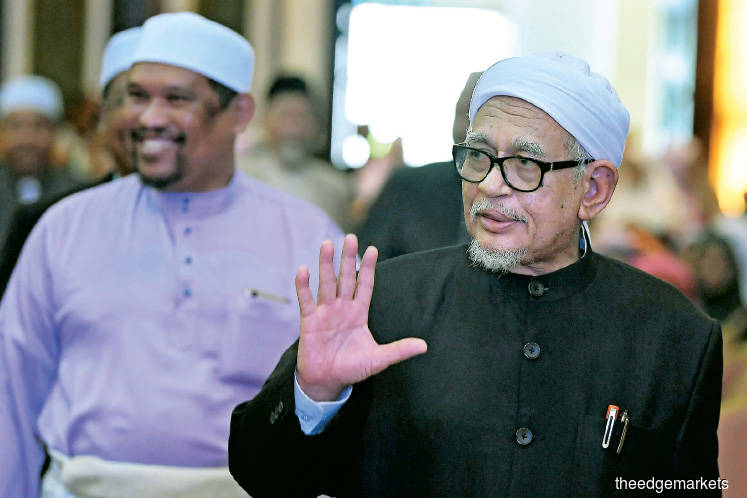 IN the world we are living in today, everything is just a click away. So we are told. And it is true most of the time.
It means we just need to go online, click and get things done. Hence, we have e-commerce, for example, that allows us to shop without having to go to the stores. There are other types of online transactions, of course.
As for getting information, we have Google, just to name one. Simply google or search and we will get what we seek.
So, I would have thought PAS president Datuk Seri Abdul Hadi Awang would have googled to gather facts, figures and information to be used as ammunition to fight his political enemies. Or at least his aides should have helped out and provided him with vital and accurate information.
But it seems that was not the case, as seen in Abdul Hadi's attack on the Pakatan Harapan (PH) government over the International Convention on the Elimination of All Forms of Racial Discrimination (ICERD).
Abdul Hadi was reported to have said he was worried that ICERD would still be ratified — this despite the government's decision not to do so. Why? One reason given is that there are more non-Muslim MPs than Muslim MPs in the PH government.
He was said to have given the following figures — 66 non-Muslim MPs and 58 Muslim MPs in PH. But according to DAP's Lim Guan Eng, there are 62 Muslim MPs in PH, and the bumiputera MPs, who include non-Muslim bumiputeras, outnumber the non-bumiputera MPs by 70 to 58.
Lim also provided more figures. Of the 28 Cabinet members — including senators — 17 are Muslims. Among the deputy ministers, 18 are Muslims and nine are non-Muslims. And of the 222 MPs, 140 are Muslims and 82 are non-Muslims.
So, somebody has failed to do his homework. And all this while, I thought doing that was easy with the availability of the internet and broadband service. Silly me.
Talking about figures, Lim's father, Kit Siang, had this to add. Based on records, 55 of 57 member countries of the Organisation of Islamic Conference have ratified ICERD. That is 99% of the world's 1.9 billion Muslims (who live in the 55 OIC countries).
Let's talk more about figures — well, dates, to be precise.
PAS vice-president Datuk Mohd Nik Amar Nik Abdullah also got it wrong — in booking his flight ticket to Makkah to perform the umrah.
He is scheduled to go to the holy city on Dec 7. Did someone overlook the anti-ICERD rally date when making his booking. But wasn't the rally date set much earlier?
Anyway, Nik Amar's absence at the rally seems a bit odd as PAS has even sent out official notices to its members, urging them to turn out in force.
And what's more, PAS-ruled Kelantan has declared Dec 9 a public holiday to facilitate travel plans for those attending the rally in Kuala Lumpur.
Well, PAS got that right. Or did it?
Save by subscribing to us for your print and/or digital copy.
P/S: The Edge is also available on Apple's AppStore and Androids' Google Play.