This article first appeared in The Edge Malaysia Weekly, on January 24, 2022 - January 30, 2022.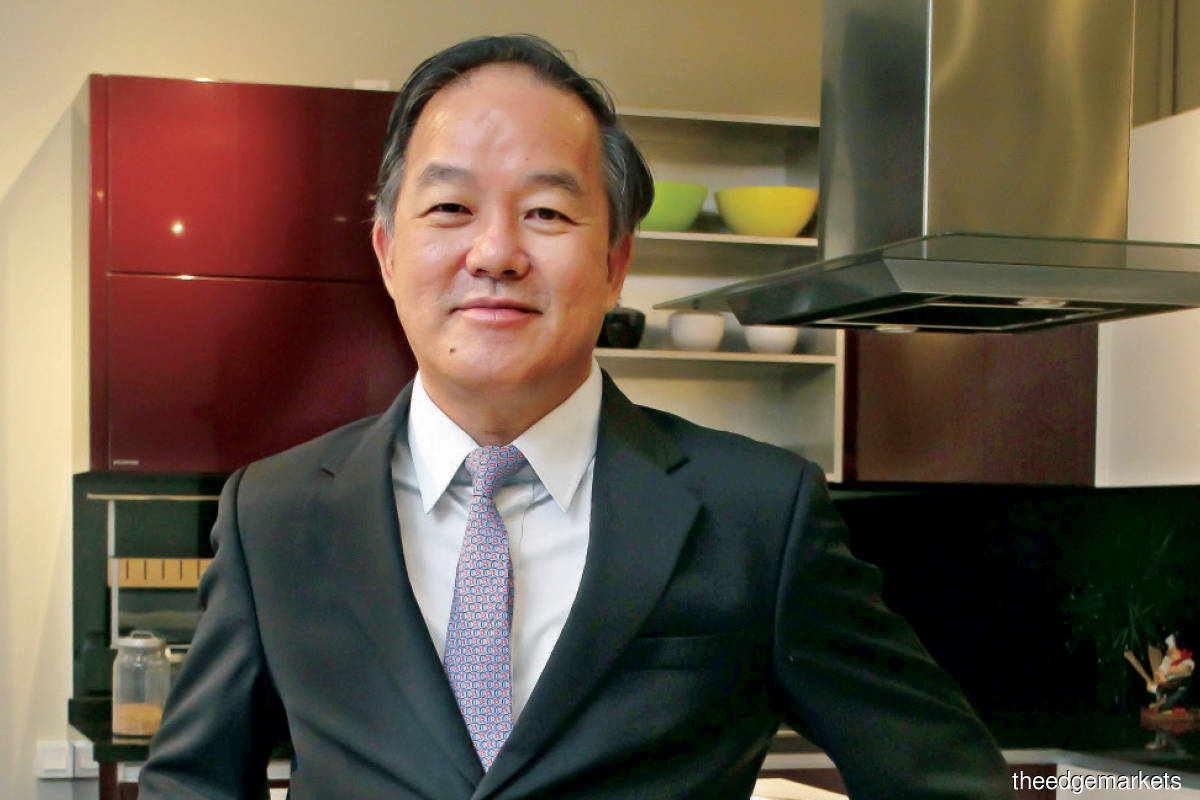 KERJAYA Prospek Group Bhd is confident of securing construction jobs worth RM1.2 billion this year. These comprise its own internal property projects, as well as those from Kerjaya Prospek Property Bhd (KPP) and Eastern & Oriental Bhd (E&O).
In 2021, the construction outfit secured about RM1.02 billion worth of contracts, of which nearly 48% was from internal projects, KPP and E&O.
Chairman Datuk Tee Eng Ho anticipates the ratio of external to internal/related party contracts to be sustained. "I think this year, it is still going to be around that level, where we get more than half from external contracts and slightly less than half from internal and related party contracts. We still depend a lot on outside jobs," he tells The Edge in an exclusive interview.
Tee is the largest shareholder of Kerjaya Prospek, with a commanding 71.85% stake. He also controls 56.44% of KPP and calls the shots at E&O, where he emerged as the largest shareholder in March last year with 49.78% equity interest.
Due to the imposition of the Movement Control Order (MCO) in 2020 and 2021, the construction sector had been marred by start-stop work orders by the government, as well as restrictions on the number of workers allowed on-site. Consequently, the total value of construction contracts awarded in 2020 and 2021 was much lower than pre-pandemic levels. Movement restrictions also meant a lower value of construction work was completed in 2020.
According to the Department of Statistics, the value of construction work contracted 19.4% to RM117.9 billion in 2020 from RM146.4 billion in 2019. All sub-sectors recorded a decline in the value of construction work done: civil engineering (-24%), residential buildings (-17.2%), non-residential buildings (-17.1%) and special trade activities (-2.1%).
Up to the third quarter of 2021, the value of construction work done stood at RM84.4 billion, which was lower than the RM86.2 billion recorded in the first nine months of 2020. The value of construction work done in 2021 is likely to be lower than in the previous year.
As with most sectors, construction suffered over the past two years. The Bursa Malaysia Construction Index has not breached the 200-point level since Feb 24, 2020, and is now hovering at about 150 points.
Kerjaya Prospek's share price hasn't done badly. It closed at RM1.16 last Thursday, compared with RM1.38 on Jan 20, 2020.
Although the stock sank to a low of 78.5 sen on March 23, 2020, after the first MCO was announced, it managed to recover. And slightly over a year later, it hit a peak of RM1.53 on April 12, 2021.
"Last year, everybody was suffering. The MCO had led to logistics problems and a workers shortage. Most of the jobs were delayed. But now, things look much better," says Tee.
Although the RM1.02 billion contract replenishment last year could be considered a success, as its internal target was met, it was the lowest value of construction jobs awarded since 2018. Moreover, the group has the capacity to undertake an additional RM2 billion worth of jobs a year.
Fortunately, its outstanding order book of RM3.6 billion can sustain it for more than three years, even though a significant portion of the work is internal and related party jobs from KPP and E&O. In fact, the latter's huge projects, especially in Penang with the ongoing Seri Tanjung Pinang Phase 2 (STP2), is likely to sustain the group over the coming years.
Although the two companies have Tee as their largest shareholder, Kerjaya Prospek still has to bid for jobs from E&O, which is developing a project with a gross development value (GDV) of RM55 billion in STP2 called The Andaman.
Projected to take 30 years to complete, The Andaman involves the reclamation of some 750 acres off Gurney Drive in Penang, which translates into RM600 million to RM700 million worth of construction jobs awarded every year. A sizeable chunk of the contracts can be expected to be secured by Kerjaya Prospek, given its track record of securing and delivering jobs for E&O.
Kerjaya Prospek is currently constructing the Penang marine linking bridge for E&O (RM130.8 million), roadworks and street lighting works (RM41.45 million), coastal protection structure (RM154.4 million), Gurney marine bridge (RM202.6 million) and a sewerage treatment plant (RM64 million).
It is also involved in dredging works for STP2, with a RM168.66 million contract awarded by China Communications Construction Co. In total, the current outstanding contracts from STP2 is worth RM761.91 million.
"The GDV of The Andaman is about RM55 billion. So, if we take the construction cost of about 40%, that's a lot of jobs. Of course, Kerjaya Prospek will have to bid. But we are confident of securing some of the contracts as we know the project well," says Tee.
Will the group need to gear up to bid for the huge property projects? It is currently in a net cash position, with total bank borrowings of about RM89.7 million compared with cash and bank balances of RM266.67 million.
According to Tee, while Kerjaya Prospek will continue to grow, it will be done organically, without depending too much on debt financing, as he wants the company "to use up the money first". "Over the next few years, we will still be in a net cash position," he declares.
In the first nine months of 2021, Kerjaya Prospek made RM66.6 million in net profit on the back of RM681.2 million in revenue. That is a 6% rise in net profit and a 21% increase in revenue over the same period in 2020.
Without divulging too much, Tee says the group will take on bigger construction projects, of more than RM500 million, this year. But to do so, it will need more manpower, and the current shortage of foreign workers is a big hurdle that it hopes to overcome by bringing 2,000 to 3,000 foreign workers into the country.
"We are looking for bigger jobs as there are fewer competitors in this segment," he points out.