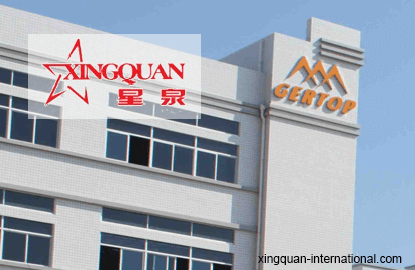 This article first appeared in
The Edge Financial Daily
, on December 8, 2016.
KUALA LUMPUR: China-based shoemaker XingQuan International Sports Holdings Ltd executive chairman and chief executive officer (CEO) Wu Qingquan said the rejection of 3.6 million pairs of shoes in the fourth quarter ended June 30, 2016 (4QFY16) was a "one-off unfortunate event". He gave the assurance that measures have been put in place to prevent a repeat incident in future.
"It was an issue related to the production line. The person-in-charge has been retrenched. Things will be back to normal in FY17," he told reporters after the group's annual general meeting on Tuesday. He said due to hot weather, there was a change in the materials used for the shoes. In return, the "antimicrobial" and "sweat absorbance" specifications of the custom-made creations were affected.
He also said the inspection and delivery of the shoes were done in accordance with the contract. "It is not what we wanted. But we have done all the best in carrying out all the work," said independent non-executive director and XingQuan audit committee chairman Tan Eng Choon. The 3.6 million pairs of custom-made shoes were rejected by a single customer, a government agency which XingQuan did not name. The mistake cost XingQuan a whopping loss of 415.7 million yuan (RM252.06 million).
Wu likened what XingQuan faced to a "similar unfortunate incident" that had befallen Samsung's Note7 smartphone, of which the South Korean conglomerate spent millions on research and development and testing.
XingQuan reported a quarterly loss of 605.9 million yuan (RM386.52 million) in 4QFY16, while revenue halved to 129.7 million yuan (RM82.7 million). The quarterly loss dragged XingQuan into its maiden annual net loss of RM353.1 million for FY16.
In a presentation to shareholders, XingQuan said the group recognises the unfortunate event's significance and has put in place several enhancement steps, including the splitting of future contracts into multiple stages, delivery to buyers for inspection and approval in stages, and that manufacturing can only continue when inspection and approval in the previous stage are completed. The operation aspect, it said, must also work hand in hand with buyers to ensure that products are in accordance with contractual requirements.
About its doubtful debts recognised in 4QFY16 of 157.5 million yuan (RM95.5 million), Tan said while the provision was made at the accounting level, XingQuan will continue to negotiate with its customers on how to pay back the debts. He said there is no need for doubtful debt provision for FY17 at the moment.
On its plan to spend 150 million yuan (RM99.22 million) to buy 80 to 100 knitting machines as part of its upstream expansion plan announced last year, chief financial officer Teo Cern Yong said the company has spent 88 million yuan to purchase 57 knitting machines. Wu added that the company started using these machines in October, but could not provide cost-saving details as it will require verification. He also shared that XingQuan, which aims to return to the black in FY17, is in talks to partner with an international brand. The group will look into building its own brand to improve its profit margin and expand its e-commerce business.
Wu said management will explore the possibility of declaring dividends as well. It is understood that this has been demanded by some shareholders. As at June 30, the company had cash and cash equivalents of 1.14 billion yuan. Shares in XingQuan closed 0.5 sen or 5.3% higher at 10 sen yesterday, with a market capitalisation of RM56.2 million. Year to date, the counter has declined over 82%.