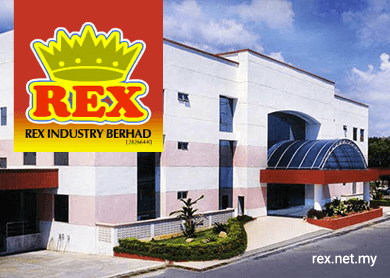 KUALA LUMPUR (March 10): Rex Industry Bhd's directors have urged  shareholders to reject the mandatory takeover offer by managing director Darmendran Kunaretnam, saying the offer value of RM1.65 is "unfair".
Darmendran has offered to acquire all remaining shares in Rex Industry at RM1.65 apiece after acquiring a total stake of 33.72% last month through his 55%-owned investment vehicle Daiman Taipan Sdn Bhd and persons acting in concert (PACs).
In a circular today, Rex Industry's board and the exercise's independent adviser MainStreet Advisers Sdn Bhd recommended that the shareholders reject Darmendran's offer as it is given at a discount.
"We note that the offer price of RM1.65 per Rex share represents a discount of 90 sen or 35.29% to the estimated revised net asset value (RNAV) of Rex shares of RM2.55 as at 31 December 2016," said  MainStreet Advisers. Rex Industry has an unaudited RNAV of RM157.42 million.
"The offer price represents a discount of 3.51% to the five-day volume weighted average price (VWAP) up to the last practicable date on March 3, 2017 and a discount of 1.79% to the last transacted market price of Rex Shares on (that date)," it added.
Rex Industry's non-interested directors concurred with MainStreet Advisers' recommendation to reject the offer. "Although the offer can be deemed 'reasonable', the 'not fair' view outweighs the 'reasonable' view as the offer price represents a substantial discount of 35.29%," they said.
Darmendran has a 11.45% direct stake in Rex Industry, with the other 22.26% owned via Daiman Taipan and the PACs. He intends to retain Bursa Malaysia's public spread requirement of 25% so as to maintain its listing status.
The acquisition offer at RM1.65 has a first closing date on March 21.
As at 3.12pm, Rex Industry's share  price was up 1.73% or three sen higher at RM1.76, valuing the canned food and beverage manufacturer at RM107.9 million.