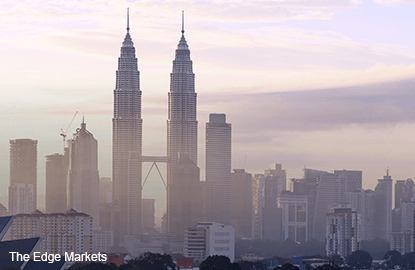 This article first appeared in The Edge Financial Daily, on April 26, 2016.
Real estate investment trust sector
Maintain neutral: Recently, we met up with management of several real estate investment trust (REIT) companies under our coverage and they reiterated their cautious view on the overall operating environment amid subdued consumer sentiment. Rental reversion rates are likely to be lower for upcoming expiring net lettable areas (NLAs) with slower year-on-year store sales growth. This is further dampened by huge NLA supply in the pipeline and rising e-commerce popularity among shoppers. Notwithstanding the above cautious sentiment, Malaysian REITs (M-REITs) have outperformed the FBM KLCI into the fourth month of 2016, driven mainly by yield-seeking sentiment among investors in the low-interest rate and uncertain economic environment. The retracement of 10-year Malaysian Government Securities (MGS) yield to 3.75% from 4.1% in December and speculation on an overnight policy rate cut also led to strong buying interest in fixed income securities.
We are also of the view that local consumption may improve gradually in the second half of 2016, given the normalisation of the goods and services tax (GST) effect and measures to support disposable income (an Employees Provident Fund contribution rate cut, tax relief, civil servant pay rise and minimum wage hike). Given the challenging outlook and recent rally in share prices, which resulted in yield compression, we continue to remain "neutral" on the M-REIT sector with a preference for yields and stocks with good asset quality and strong management.
For upcoming results, we believe there should not be unpleasant surprises given the seasonally strong first quarter, which is likely to be offset by the high-base effect of pre-GST buying last year. Catalysts include potential acquisition of quality assets to achieve growth as a softer property outlook presents such opportunities. Higher disposable income may spur retail spending, which will in turn boost retail REITs.
Risks are: a) monetary policy tightening by Bank Negara Malaysia; b) prolonged erosion in consumer sentiment; c) failure to execute planned asset injections and iv) a significant slowdown in broad economic activities. We maintain our "neutral" stance on the M-REIT sector given the overall cautious outlook despite strong yield-searching activities. We incorporate the latest insights and updates gathered during our round of visits, and impute a lower targeted 10-year MGS of 4% (previously 4.2%) in our valuation parameter for stocks under our coverage.
We maintain our "buy" call on MRCB-Quill REIT (target price [TP]: RM1.24) given its high dividend yield of 7.5% based on financial year 2016 distribution per unit and imminent asset injection of Menara Shell. We downgrade Sunway REIT (TP: RM1.58) to "hold" after its recent share price rally amid the cautious near-term outlook. — Hong Leong Investment Bank Research, April 25