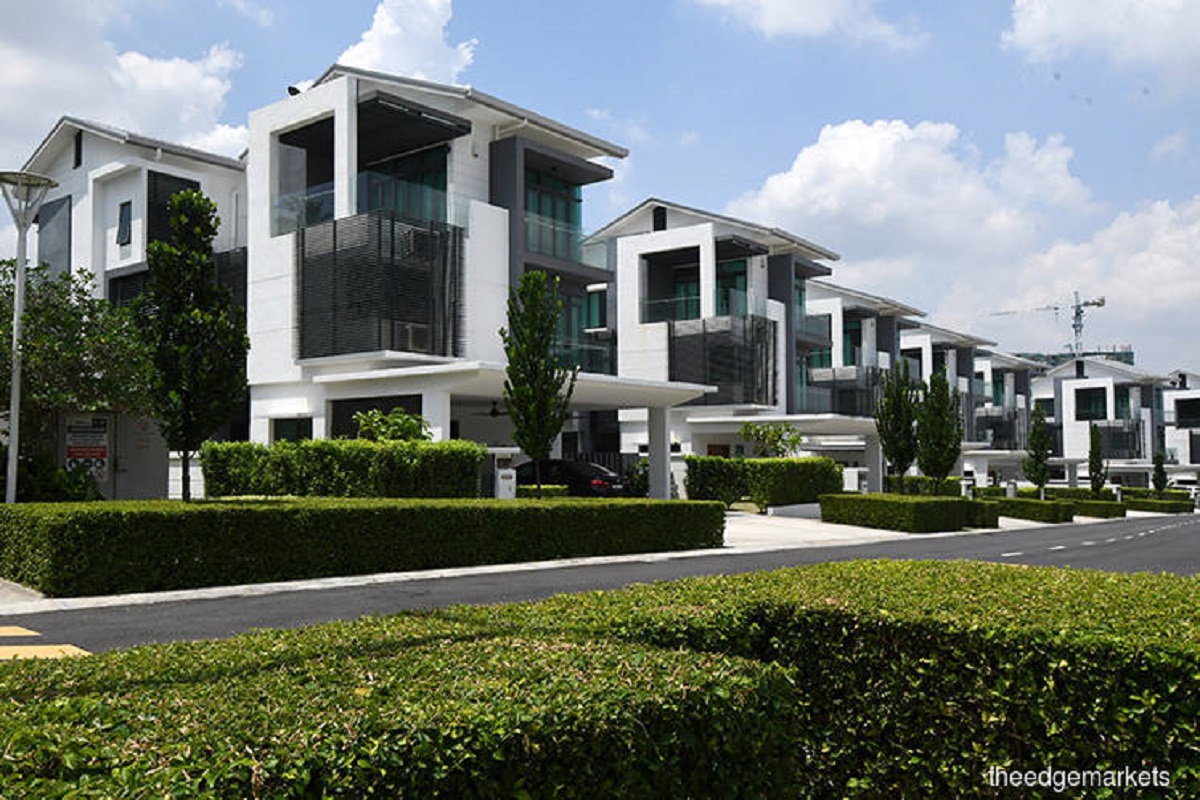 KUALA LUMPUR (Oct 21): The Real Estate and Housing Developers' Association Malaysia (REHDA) Property Industry Survey 1H2021 revealed that the local property market saw declines of 8% and 6% in new launches and the sales performance respectively in the first six months of the year (1H21).
When presenting the results of the survey, REHDA president Datuk Soam Heng Choon said that the market's performance was unusually low as developers were expecting the market to recover from the lockdowns in 2020, but only 39% or 4,524 units were sold out of a total of 11,601 units launched in 1H21. This was lower than in 2H20, when 45% of the 12,640 units launched were sold.
Meanwhile, in 2019, there were a total of 23,130 units launched with 11,532 units sold, representing almost half of the launched units. Meanwhile, in pandemic-stricken 2020, 11,610 units were sold out of a total of 24,485 units launched. 
In the surveyed period of 1H21, only 63 respondents (35%) managed to launch their projects. Residential properties dominated the launches with 98.5%, while only 1.5% were commercial properties.
A total of 3,955 apartment/condominium units were launched with 503 sold, while 3,142 two- to three-storey terraced houses were launched with 2,312 sold. The majority of the units launched were in Puchong and Klang, but the majority of the units sold were in Shah Alam and Klang.
On another note, 45.1% of the residential units launched in 1H21 were priced between RM250,001 and RM500,000 each, while only 141 shoplot/shop office units were launched and only 38 units of industrial terrace factories were marketed in terms of commercial and industrial launches in the period.
On the other hand, 82% of respondents reported that they had fewer than 30% of unsold residential units, with 43% of those units priced between RM250,001 and RM700,000 each, compared with 51% in 2H20. Meanwhile, 67% of respondents had less than 30% of unsold commercial units, with the majority (73%) of those units priced between RM500,001 and RM2,500,000 each.
For the unsold units, 58% were reported to be units of over one to three years old, while 20% were less than one year old and 22% were older than three years. The survey also revealed the top reasons for unsold units being end-financing loan rejections, unreleased bumiputera units and high pricing of the units.
The survey was compiled from responses of 180 respondents from all over West Malaysia.
Read also:
REHDA: Developers more optimistic about outlook for property industry in 1H22
High material and labour costs drain developers' cash flow in 1H21 — REHDA
88% of developers continued to face end-financing issues in 1H21 — REHDA