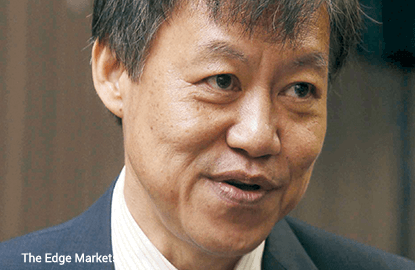 This article first appeared in The Edge Financial Daily, on March 17, 2016.
PETALING JAYA: Red Sena Bhd, Malaysia's first food and beverage (F&B) special-purpose acquisition company (SPAC), said Thailand, Indonesia and Malaysia are the top three countries it is looking at in undertaking its qualifying acquisition (QA).
"We have been covering different countries over the years. In terms of strong potential, Thailand, Indonesia, Malaysia, then maybe Vietnam, [the] Philippines — in that particular order," said the SPAC's chief executive officer Joseph Tan Eng Guan when asked if the company had decided on any particular country to source its QA from.
"If you look at the population size and F&B business development, you will naturally come to this kind of order as well," he told reporters after Red Sena's first annual general meeting yesterday.
Listed on Dec 10 last year, Red Sena previously said it is eyeing opportunities in Malaysia, Thailand, Indonesia, the Philippines, Vietnam and Singapore.
Tan, who previously served as chief financial officer of Fraser & Neave Holdings Bhd, said Red Sena is still in the stage of identifying and screening potential assets for its QA. The company is currently engaging with regional merger and acquisition (M&A) specialists.
"Over the next few months, we hope to hear more feedback from them," he said, adding that the company had yet to talk to any party.
Tan was also asked if Red Sena would speed up its acquisition process following the recent failure of another SPAC, CLIQ Energy Bhd, in obtaining the Securities Commission Malaysia's approval to extend the deadline to complete its QA.
"Whatever happened to the other SPACs is irrelevant to us," he replied, adding that three years are sufficient for Red Sena to complete its QA.
Red Sena's initial public offering raised RM400 million, of which 92% (RM368 million) will be placed in a cash trust account to acquire operating companies or assets in the branded packaged F&B business.
The trust value per share of Red Sena is 46 sen. Tan said the six-month interest rate offered for the cash in its trust account is 4.4%.
Shares in Red Sena closed 1.25% lower at 39.5 sen yesterday, with a market capitalisation of RM395 million.