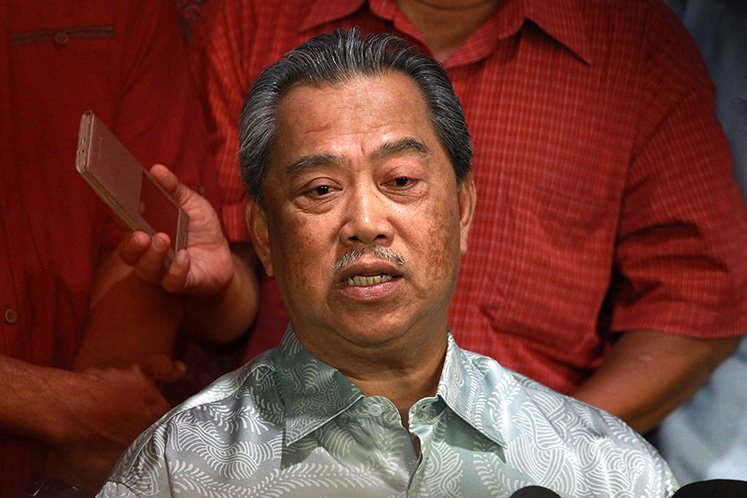 PUTRAJAYA (June 7): The conditional movement control order (CMCO) will be replaced by the recovery MCO (RMCO) with more relaxed conditions from June 10 to Aug 31, said Prime Minister Tan Sri Muhyiddin Mohd Yassin.
The announcement, made at his office here today, was telecast live over RTM, Bernama, TV3 and Astro Awani channels.
On May 1, Muhyiddin announced the CMCO to replace the MCO, imposed since March 18, to curb the spread of Covid-19 in the country.
The CMCO was imposed from May 4 until May 12 to allow several economic sectors to resume operations, subject to the standard operating procedures (SOPs) set by the Ministry of Health (MoH).
However, the CMCO was then extended by four weeks to June 9.
Muhyiddin said the RMCO involves seven strategies, namely:
Strengthening public health
Legislation and enforcement
Strengthening border control
Opening up the economic sector fully
Inculcating the new normal
Empowering community responsibilities
Protecting groups at risk
He stressed that the strategies will be implemented through the Special Ministerial Committee on the Imposition of the RMCO which will be chaired by Senior Minister (Security Cluster) Datuk Seri Ismail Sabri Yaakob.
At the state government level, the strategies will be implemented by committees set up by menteri besar and chief ministers, he said.
Muhyiddin said the implementation of the strategies needs the cooperation and support of all parties, including the machinery of the federal and state governments, the private sector, non-governmental organisations (NGOs) and community leaders.
Read also:
List of businesses and activities allowed under recovery MCO until Aug 31
MoH will continue surveillance under recovery MCO, says Health DG
Covid-19 chain can be broken without vaccine, so long as everyone follows the rules, says Health DG
Covid-19: New cases decline again to 19 today, 39 recoveries, no death
Stay at home. We will deliver the news to you at theedgemarkets.com.