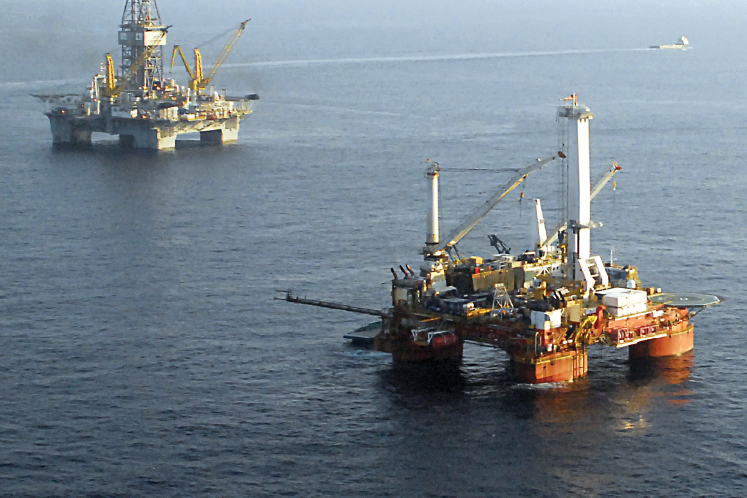 KUALA LUMPUR (Sept 25): Optimism is growing among the oil & gas players who are convinced that the recovery in the industry is gaining steam against the backdrop of increasing activities in the upstream and sustainable crude oil prices.
Velesto Energy Bhd president Rohaizad Darus said the jack-up rig company, one of the worst-hit firms in the severe downturn when oil prices crashed to below US$40-level, has benefitted from the two improving factors.
"Oil price has gone up and we have seen activity levels going up. For us, we are lucky to benefit from that... Now all seven of our rigs are currently working," Rohaizad told the press at the sidelines of the fourth Malaysian Oil & Gas Services Exhibition & Conference 2018 here.
"And with the good news that we heard yesterday about OPEC not increasing production, oil price has hit US$81 today — and I think we are starting to see the real recovery in the O&G industry," he added.
 
Brent crude oil price breached US$80/bbl today — its highest since November 2014 — riding on a jiggery uptrend from just below US$50/bbl in June 2017.
Similarly, integrated O&G services provider Cekap Technical Services Sdn Bhd said that the O&G industry is "very encouraging" at the moment.
Its executive chairman Sofian Yahya said: "Of course it is not like [during the good days] in the past but we can see more activities presently, and more so in the near future."
Petronas has indicated that it intends to increase upstream capital expenditure in the country to as much as RM15 billion this year, from RM12 billion in 2017 in what was described as a "pace-based" increase in activities.