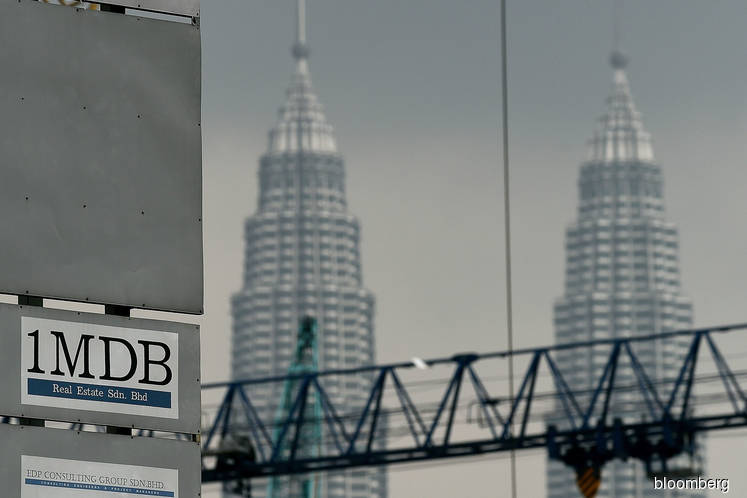 KUALA LUMPUR (May 22): The U.S. Department of Justice (DoJ) said assets recovered from acts of corruption and abuse of office will be used to benefit the people harmed by such acts.
In a statement, the DoJ said the United States continues to pursue justice on behalf of victims, with respect to its investigation related to 1Malaysia Development Bhd (1MDB).
"The U.S. DoJ looks forward to working with [the] Malaysian law enforcement authorities in investigating transactions related to 1MDB," the statement said.
In 2016 and 2017, as part of the department's Kleptocracy Asset Recovery Initiative, the U.S. filed forfeiture complaints, seeking to recover over US$1.7 billion in assets traceable to funds allegedly misappropiated from 1MDB, the DoJ said.
These complaints alleged more than US$4.5 billion was diverted from 1MDB and laundered through a web of shell companies and bank accounts located in the United States and elsewhere, it added.
"The DoJ is committed to ensuring that the United States and its financial system are not threatened by corrupt individuals and kleptocrats who seek to hide their ill-gotten wealth," the DoJ said.
Meanwhile in Putrajaya this morning, former Prime Minister Najib Razak arrived at the Malaysian Anti-Corruption Commission headquarters to be questioned over events related to 1Malaysia Development Bhd (1MDB).
Yesterday, MACC Deputy Chief Commissioner (Operations) Datuk Seri Azam Baki said Najib was served with the notice that required him to be present at the commission's headquarters to record his statement to facilitate investigations into the case involving SRC International Sdn Bhd.