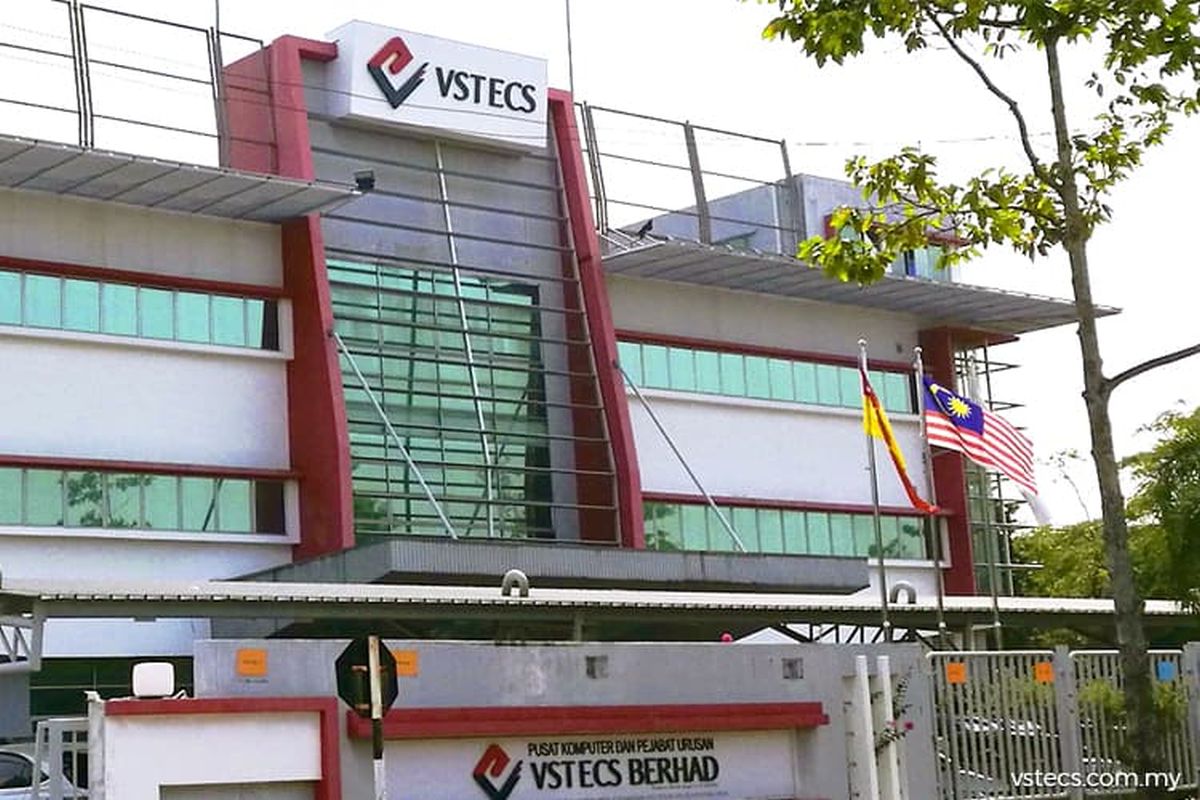 KUALA LUMPUR (Feb 24): VSTECS Bhd's net profit for the fourth quarter ended Dec 31, 2020 (4QFY20) grew almost 20% to RM12.87 million — the highest quarterly net profit on record — compared with RM10.74 million last year driven by the new normal of working and learning from home.
Earnings per share rose to 7.2 sen from six sen. Quarterly revenue jumped 21.7% to RM659.63 million from RM542.1 million in 4QFY19, according to a filing with Bursa Malaysia today.
"The higher demand for work from home (WFH) products and the launching of Apple iPhone 12 have contributed to the increase in revenue," said the information and communications technology (ICT) distributor.
The company declared a second interim dividend of 4.5 sen per share, in respect of the financial year ended Dec 31, 2020 (FY20), payable on May 21.
For the full year of FY20, it posted a record high net profit of RM36.78 million, 24.3% higher, from RM29.59 million last year. Annual revenue hit an all-time high of RM2.02 billion, up 11.9% from RM1.8 billion.
On prospects, VSTECS said it is cautiously optimistic on the prospects for FY21. The company noted that the global high demand for client devices has resulted in vendors having challenges in delivering their orders on schedule.
"Due to the lockdown, many projects and deployments are delayed as corporate decisions were postponed and we are facing challenges in crossing State borders to deliver the technical implementation services," said the company.
Despite being confident that large corporations and the public sector will continue with their digital transformation thus awarding more ICT projects, VSTECS expect a slowdown in the SME market as many smaller organizations are facing difficulties during the pandemic.
Separately, its chief executive officer Soong Jan Hsung said the demand for smartphone, tablet and notebooks remains high as households move towards "one laptop per person" as required for work/learn from home practices, noting that this new norm will continue to drive long-term and sustainable growth trends.
Under the Enterprise Systems segment, Soong noted that certain projects were affected by temporary delays due to travel restrictions that hindered the delivery of technical services for non-essential sectors.
"With this pandemic turning out to be the greatest impetus for digital transformation, corporations have recognised that digital readiness is no longer an option but a necessity.
"Both public sector and commercial enterprises are pushing for digital transformation to remain relevant and for better operational resiliency and business continuity. Demand for cloud computing and cybersecurity will surge from the pandemic aftermath and we are well positioned to benefit from such opportunities," Soong added.
VSTECS' shares were down seven sen or 2.48% at RM2.75 today, valuing it at RM495 million. Over the past year, the counter gained some 96% from RM1.40.