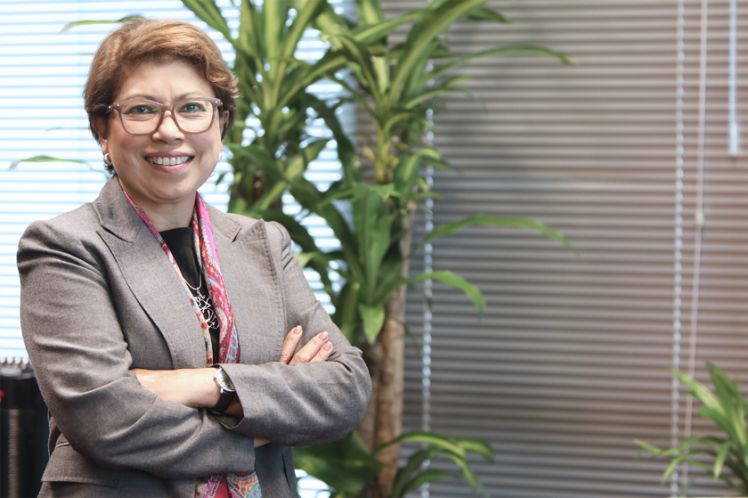 KUALA LUMPUR (Aug 12): The world should recognise the initiatives undertaken by the middle powers in their efforts to reopen and ensure better global economic activities, as well as enabling the digital economy, instead of getting distracted by the superpower economic tensions, namely the United States (US) and China.
Asia-Pacific Economic Cooperation (APEC) Secretariat executive director Tan Sri Rebecca Fatima Sta Maria said middle power countries like New Zealand, Singapore and Chile for example have been at the forefront, increasing their efforts in various organisation movements on issues of freeing the economy and how economies in different countries can ensure the flow of goods and services amid the COVID-19 pandemic.
"We build from the bottom up, to be resilient, and we should not be so dependent on the past way of thinking.
"I think the COVID-19, the Comprehensive and Progressive Agreement for Trans-Pacific Partnership (CPTPP) and the Regional Comprehensive Economic Partnership (RCEP) have shown us that, coalitions of like-minded economies have the power to move and when you look at the value chains around the globe and how things are moving...it is to Asia, where it is at.
"The recovery I think will come from Asia and this is a better way to focus our attention on," said Rebecca who's a panellist in The Economist webinar, titled 'Economic Outlook for Trade' today.
As a non-binding organisation, she said APEC has been focusing its attention on economic recovery among member economies, which included ongoing sharing of information, best practices, and discussions on facilitating movement of trade and essential goods such as medical and health supplies and equipment as they are linked to the pandemic.
Among the issues are export restrictions and non-tariff measures in order to ensure that essentials are not stuck in the international borders and that the customs regulations are in place to facilitate the movement of those goods.
Elaborating further on the outlook for trade, Rebecca said the governments and businesses need to work on setting global rules and standards to accelerate the work patterns, business models and leverage on the digital infrastructure and digital economy as countries move towards the new phase of trade and investments.
Meanwhile, ICBC Standard Bank managing director and chief China economist Jinny Yan said the US-China tension would not be resolved even after the US election and expects that there could possibly be 'harsher' policies by the US against China.
Due to this, she said corporations need to diversify their risks, not just currency risks, but also by looking at the commonality of sectors that the US, China and other parts of the Western countries have and need.
"I foresee that in general, the Western world still needs to somewhat work together with China, and there is no way around it, such as in green and sustainable technologies, renewable energy, healthcare and medical care sectors," said Yan.
Besides, to avoid picking sides amid the uncertainties, she said corporations need to ensure that they can benefit from both countries, citing Amazon, a huge US giant corporation, but sourced its goods mainly from China.