This article first appeared in The Edge Financial Daily, on July 16, 2018.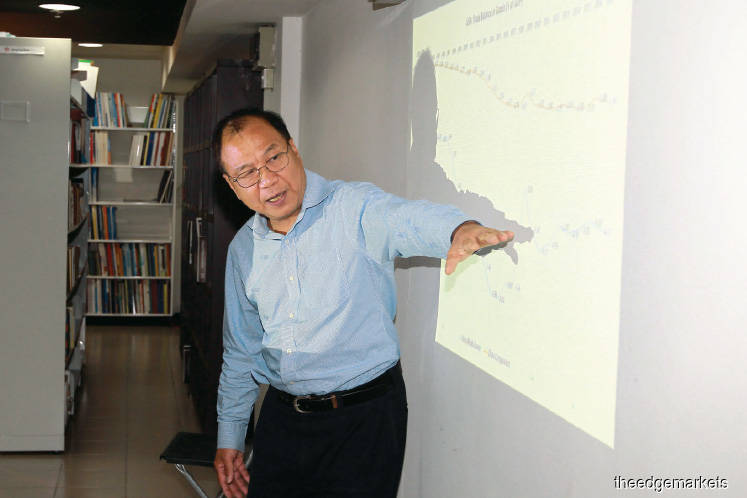 KUALA LUMPUR: Putrajaya needs to acknowledge the fact that government-linked companies (GLCs) are vehicles of corruption in order to succeed in its economic reforms, said US-based economic professor Dr Woo Wing Thye.
Woo said it is naive to think that Malaysia can make GLCs work while other countries cannot.
"Of course there are some countries that can make them work, but is Malaysia one of those? Most people look at GLCs as a management problem, having the attitude like 'you know why Rome wasn't built in one day? Because I was not in charge'.
"So most people always think 'because I was not in charge', so GLCs are not doing well," he told reporters after delivering a lecture on the US-China trade war last Friday.
"The problem is the incentive system makes it very difficult for them to operate as a company, and for the government not to treat them as ATMs, as vehicles that serve political purposes," he said.
Therefore, Woo said the removal of political appointees by the government recently could serve as an act of correction, which he described as "turning a ship from the coral reef", as the GLCs are heading towards "destruction".
"We have to recognise that GLCs are vehicles of corruption. Look at that video Hebat Negaraku; all the heads of GLCs gathered to perform. You think all the GLC heads don't have good professional education? They are all morally well-intended individual; it is the incentive system that forces them to do things that they do not normally like to do.
"When you have free time, do you go and sing songs and praise your boss? That is unnatural, so why did they do it? That is not culture; it is part of their job," he said.
"You look at what the GLC managers are good for — they are good singers at least, and they should be made to sing for their supper, rather than sing for their political master," he added.
Woo also said going forward, the government is required to re-engineer its existing social programmes to help the bottom 40% income group effectively.
Woo, who is attached to the University of California, Davis, said primary to secondary level education in rural areas is particularly critical.
"Don't just open more universities. Make better rural secondary and primary schools, then the university education will take care of itself," he said.
Woo also said the government needs to ensure that the social programmes are targeted at the poor, instead of the benefit "being spooned off by the elite".
"Although it is often said 'it is the rich that need the subsidies, otherwise they cannot afford their lifestyle'. I think the people have spoken, on May 9, that they want a correction," he said.
Meanwhile, Woo said social divisive elements in the country are hindering Malaysia from progressing further.
"People have to feel included as part of the society, and there is a future for their children, but when people are migrating, it's not just the Chinese, but Malays are migrating now. What it means is people don't feel the sense of belonging — that means we need to get rid of divisive things like the BTN (National Civics Bureau)," he said.
"We were united on May 9, and I hope the unity carries us on in future," he added.
Earlier, in his lecture, Woo said Malaysia has a role to play in softening the trade tension between the US and China.
"When the tension is soft, they (the US and China) would not look at us (Southeast Asia), unless we do something against their will. When their tension starts heating up, they will start to buy friends, and Malaysia should proactively mobilise regional peers to help soften the tension," he said.