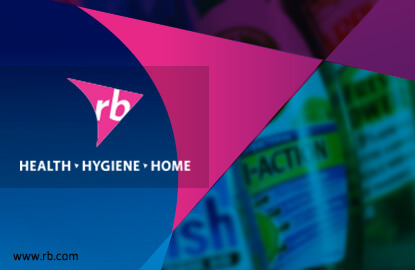 LONDON (Feb 10): Reckitt Benckiser has agreed to buy U.S. infant formula maker Mead Johnson Nutrition for US$16.6 billion, its biggest deal ever and opening up a new market area for the British consumer goods company.
Reckitt, the British maker of Lysol cleaners and Durex condoms, said on Friday it will pay US$90 a share for the company, a 30% premium to the stock's closing price the day before Reckitt said last week that it was in talks to buy Mead Johnson.
Including Mead Johnson's debt, the deal is worth US$17.9 billion.
Reckitt said its goal is for the Mead Johnson business to perform at the upper end of estimated category growth of 3% to 5% per year in the medium to long term.
It estimated 200 million pounds in annual cost savings by the end of the third full year, and will add to earnings in the first full year. It should add a double-digit percentage rate to earnings by the third year, Reckitt said.
Reckitt also reported fourth-quarter revenue of 2.76 billion pounds, up 1% on a like-for-like basis. For the full year, like-for-like revenue rose 3%.
Reported earnings for the full year were 256.5p, up 6%.