This article first appeared in The Edge Malaysia Weekly, on July 27, 2020 - August 02, 2020.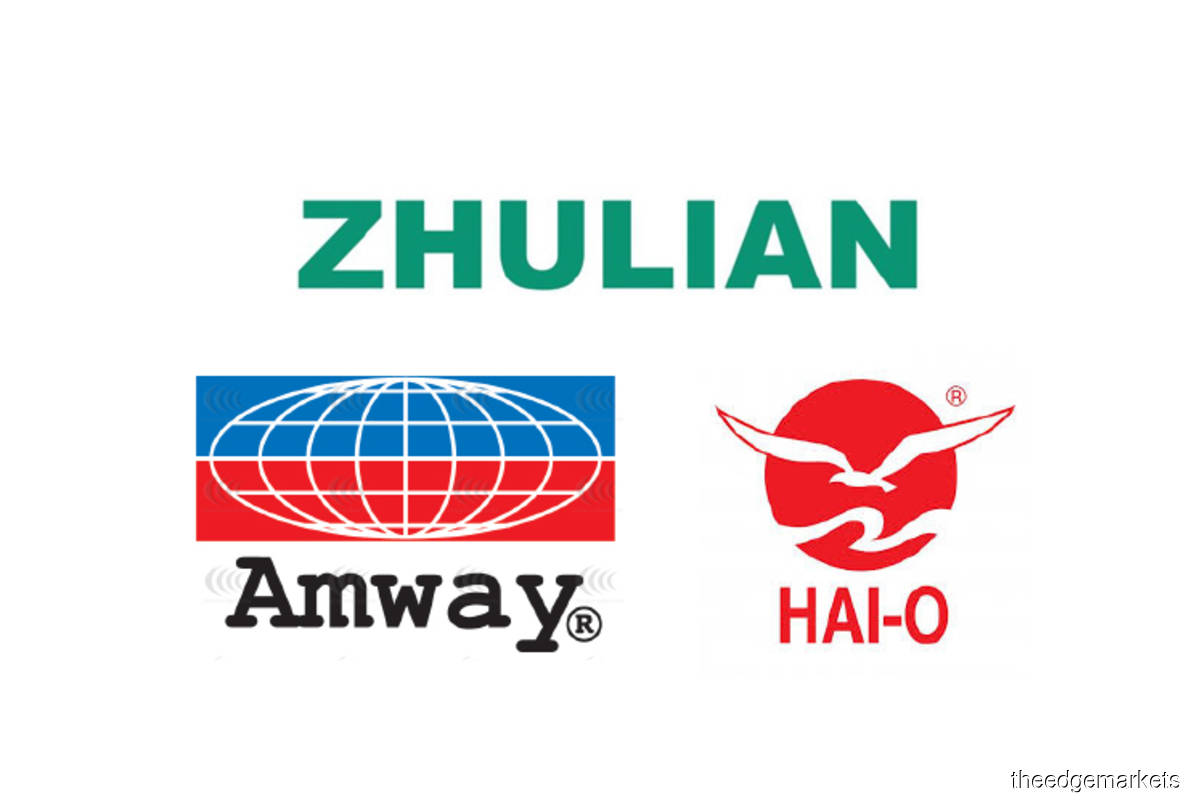 DURING the Movement Control Order (MCO), distributors of multi-level marketing (MLM) companies were hard at work in front of their computers, wooing potential recruits and participating in webinars.
Some believe MLM is somewhat recession-proof as those with powers of persuasion have the potential to earn a lucrative income. The notion of being your own boss during trying economic times may be another plus point of being an MLM distributor.
"The MLM dynamic is that the more people are recruited, the more sales will increase. Many are looking for ways to earn more income now, while others may see MLM as an opportunity to run their own business with a range of products backing them," notes TA Securities analyst Jeff Lye, who covers Amway (M) Holdings Bhd.
There are three consumer product MLM companies listed on the local stock exchange with a market capitalisation of more than RM500 million: Amway, Hai-O Enterprise Bhd and Zhulian Corp Bhd.
During the global financial crisis of 2008/09, all three saw a rise in their distribution force as well as revenue.
Hai-O, which distributes traditional Chinese medicine as well as wellness, beauty and healthcare products, registered the biggest increase as its number of distributors grew from 60,000 in 2007 to 100,000 at end-2009. It also reported the highest increase in revenue of 130% to RM435.2 million in 2009 from RM189.3 million in 2007.
The company also has wholesale and retail businesses, but the MLM segment makes up more than half of its revenue. All of its revenue is derived from the local market.
In recent years, however, the financial performance of the MLM companies appears to have weakened, notwithstanding an increase in distributors. This has raised concerns about changing consumer purchasing patterns and whether the sector will be able to continue to thrive as in past financial crises.
Take Amway, the leader in terms of market capitalisation (RM830 million), for instance.
The company's revenue declined a marginal 1.8% to RM966.3 million in 2019 from RM984.2 million in 2017. Net profits have also fallen in tandem to RM51.2 million in 2019 from RM52.6 million.
Its distribution force at end-2019 stood at 261,000 compared with 252,000 at end-2017.
The decline continued in the first quarter ended March 31. Revenue slipped 4% year on year to RM234.63 million and net profit fell 5.5% to RM10.2 million.
In its financial performance statement, Amway said it anticipates sales to be flat for the year because of the negative impact of Covid-19. It added that operating margins would be weighed down by support measures for its distributors, investment in infrastructure for social commerce experiences and the economic impact of the pandemic.
While the company may be taking a cautious stance, TA's Lye believes demand for Amway's Nutrilite supplements, which account for 40% to 50% of the group's revenue, would remain robust, especially now in the pandemic when consumers want to strengthen their immunity.
He adds, however, that the continuing limitations on social gatherings post-MCO and rising costs from the foreign exchange impact could reduce distributor productivity and weaken its operating margin.
That said, Lye has a "buy" call on the stock with a target price of RM6. The company has a strong balance sheet, with a net cash position of RM171.8 million, and is viewed as a dividend counter by investors. Based on its share price of RM4.98 on July 22, its dividend yield amounts to 4.02%.
Meanwhile, Zhulian, a Penang-based MLM that manufactures and sells costume jewellery and other consumer products, has the largest distribution force among the three companies. Its distributors are located in Malaysia, Thailand, Myanmar, Indonesia and Singapore.
Export markets account for 80% of revenue, with Thailand being the biggest contributor through its associate company.
In 2019, its distribution force expanded to a total of 320,000 while revenue came in at RM185.8 million. As with Amway, Zhulian's revenue slipped between 2017 and 2019, from RM205.7 million to RM185.8 million despite a larger distributor base.
More recently, Zhulian's performance in the second quarter ended May 31 also saw weakness as revenue fell 25% to RM39.49 million from RM52.32 million a year ago. Net profit was down 42% to RM11.36 million from RM19.53 million previously. The group was impacted by the MCO, which caused a halt in production and affected its ability to fulfil sales orders.
Its share price took a beating when the MCO was announced, falling to a low of 95.5 sen on March 23, but had rebounded by 46.9% to RM1.37 at the close on July 22.
Among the three companies, Zhulian offers the best dividend yield at 7.35%. Its net dividend per share has been increasing in the last three years, from 7.5 sen in 2017 to 12 sen in 2019. For 2Q2020, it declared a three sen dividend, taking its cumulative dividend to six sen.
Although the company is highly dependent on consumer sentiment, it could benefit from a stronger US dollar, given that its export revenue is transacted in the currency.
While Zhulian and Amway have seen an increase in their distributor force, Hai-O's declined in 2019 to 120,000 after hitting 160,000 in 2018.
Hai-O's revenue for the financial year ended April 30, 2020, contracted for the second year running. For FY2020, revenue fell 22% to RM255.16 million from RM328.11 million a year ago. Net profit fell nearly a third to RM31.39 million, from RM46.61 million in the previous year.
The three analysts covering the stock have a "sell" call on the counter.
"Looking forward, we expect the group's operating outlook [to] be challenging in the immediate term and might be further bogged down by the MLM division on the back of fewer new members and member renewals amid a lack of incentive campaigns as well as uninspiring consumer demand towards its core products amid [the] current pandemic situation," says JF Apex Securities in a June 30 report.
It is worth noting that its dividend per share has halved from 20 sen per share in 2017 to 10 sen in FY2020. Hai-O's share price closed at RM1.88 last Wednesday, putting its dividend yield at 3.72%.