This article first appeared in The Edge Financial Daily, on February 22, 2019.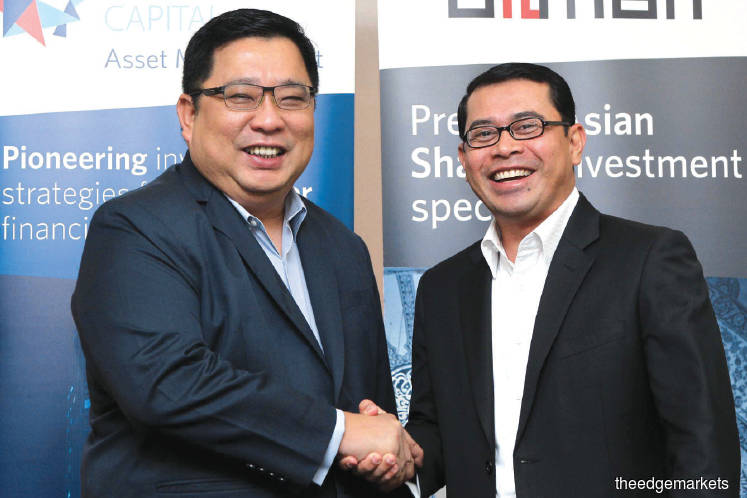 KUALA LUMPUR: Receding external headwinds will be conducive to a mild rally on the local bourse this year, according to Affin Hwang Assets Management managing director (MD) Teng Chee Wai, who expected the FBM KLCI to climb by 8% to 10%.
However, Teng cautions that it is not a blue sky scenario in 2019 given the tepid corporate earnings growth while domestic economy is on slower growth path.
"I do not see price-earnings expansion will be the big factor this year. With the 5% growth in corporate earnings, I do not expect this to be a double-digit growth year [for the KLCI]," said Teng.
There would be downside risks to Malaysian corporate earnings if the global economy slows down further, he added.
On the other hand, the positive factors that are expected to fuel the market rally include the ease of trade tension between US and China as US President Donald Trump has given leeway on the tariff deadline, the US Federal Reserve is now more dovish in terms of raising interest rate, and the US dollar's strength has started to top out.
"Assuming a more positive outcome where tariffs are dismantled completely, the markets could extend its rally further," Teng added.
The KLCI dived to a two-year low of 1,635.31 in December last year, but has since recovered, to close at 1,730.68 yesterday. The benchmark index, has rallied 2.37% or 40.1 points year-to-date.
Commenting on the newly- formed Economic Action Council, Teng sees it as a positive move as he believes this is an important step for the country to move beyond kitchen-sinking and start focusing on generating growth again as the council accelerates policy actions.
"The market wants to see more concrete and decisive actions from the government," he added.
Teng noted that various sectors, for instance construction to utility, were whipsawed, by policy changes and regulatory risk last year "But over time, as the new government comes of age and learn the ropes of administering policies, we believe the foundation has been laid for a more vibrant market in the future.
"As confidence builds, we would then see the return of fund flows and foreign direct investments that would lead to more resilient growth, especially with increased participation from the private sector and the economy becoming more efficient," he said.
On the plans for Affin Hwang Asset Management, Teng said it is on track to meet its RM52 billion assets under administration (AUA) target by 2019.
"Barring any unforeseen circumstances, we should go back to our growth projection to surpass the RM50 billion mark," said Teng.
As at Jan 31, 2019, the AUA stood at RM49.13 billion, including fixed income (RM17 billion), money market (RM14 billion), equity (RM14 billion), feeder fund (RM2 billion) and structured products and non-discretionary portfolio mandates (RM 2 billion)
Its AUA grew by RM 400 million last year to RM47.8 billion as at Dec 31, 2018.