This article first appeared in City & Country, The Edge Malaysia Weekly, on January 20, 2020 - January 26, 2020.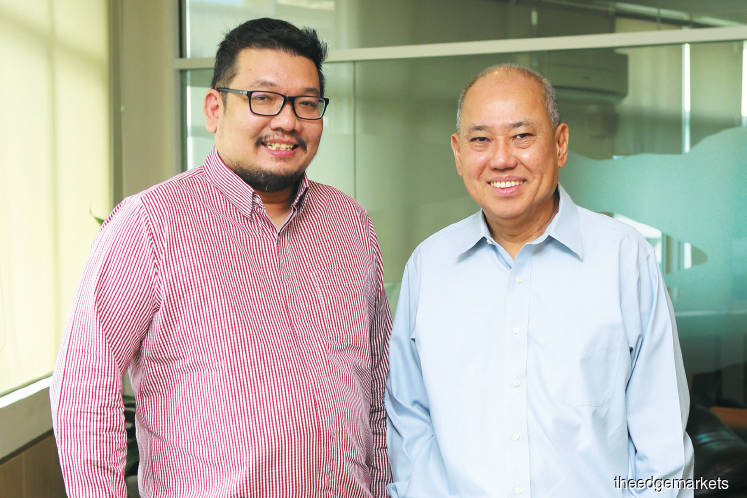 Reapfield Properties Sdn Bhd is in the midst of reinventing itself into the first tech-enabled agency in Malaysia through its relationship with US-based Keller Williams Realty (KW), the world's largest real estate technology firm by agent count.
On Sept 1 last year, Reapfield entered into a 20-year agreement with KW to license the latter's trademarks, technology, systems, models and training programmes, Reapfield group chief operating officer Jonathan Lee tells City & Country.
"KW is our accountability partner and we will be utilising its models and systems in our daily business. The fundamental of KW is that it is a training consultancy company," he says.
Reapfield will be required to have large market centres where all its agents will be based. The company has consolidated its 11 offices into three market centres to "reset and regroup", so that its resources can be shared, explains Lee. He adds that in the next 5 to 10 years, it is looking to have 10 market centres.
KW will be providing both the hardware and software, which, Lee says, are the most important part. "It's not about tech or customer support services or fulfilling my needs. It's about KW coaching us to make sure that we achieve our goals and that there will be a win-win situation for everyone."
A visit to KW's headquarters in Austin, Texas, in February last year revealed its culture and values, which are God, family and then business — similar to those of Reapfield.
However, KW's behaviour and business model is very different. "It practises what we call an interdependent, agent-centric business model," explains Lee.
This model combines all layers of relationship in an organisation, from real estate agents to market centre leadership and regional leadership. Instead of agents receiving and executing orders from the leadership or agents being left on their own, they are given the opportunity to participate in every discussion and give their feedback and perspective.
On the technology side, KW has its own cloud-based technology that is fully developed and owned by the firm. In the 35 years that it has been in the real estate industry, it has collected a lot of data, which has been placed on the Keller Cloud.
Agents can use the cloud, data and system to run their business. One function allows agents to program the system to follow up on their contacts. The system is able to determine the interest of certain contacts and bring the right opportunities to them.
Another function involves listings — when one comes in, the system can generate a marketing plan for the agent based on the listing area's past transaction data and pricing.
"This is what we call a tech-enabled agent. Right now, we are all agent-enabled tech. With this, I think the technology will become the key driver whereas the agent will play the fiduciary part," says Lee.
The beginning, the challenges and the future
Reapfield founder and president David Ong says he was introduced to KW by an American friend 10 years ago but did not engage its services then.
Ong decided to relook at KW in 2018 after mentoring another friend. "I was telling him that one of the [things] I have learnt in my 36 years' journey is to look at some of the best in the industry and learn from them. When I told him that, I felt that I had not been leveraging [the knowledge of others by standing] on the shoulders of giants." He visited KW last year and the rest is history.
Reapfield is currently changing its business model and the way it conducts training, among others.
The major challenge it has faced is people's resistance to change, says Ong. To overcome this, many conversations and interactions need to take place with its stakeholders, he adds. "We need to create that inclusiveness and actually tell them that they are of great value to us and we need to listen to them."
Every change is challenging, says Ong, especially when it comes to people's mindset. "But we are ready. Since the beginning, we have anticipated the challenges."
The goal for any business is to be profitable and to grow. "Our approach to this is that our people must be profitable and grow as well," says Ong. Reapfield is putting in place the processes to ensure that the company and its team reach that goal.