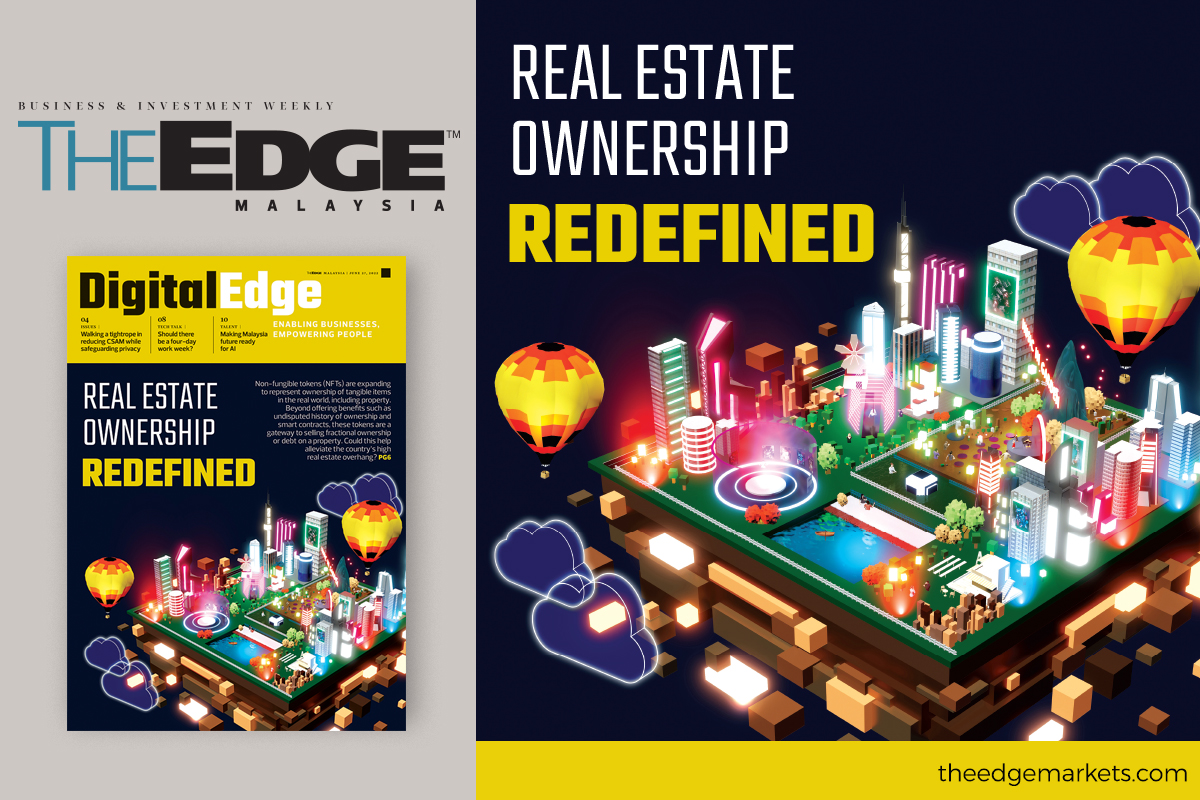 KUALA LUMPUR (June 27): Non-fungible tokens, or NFTs, have taken the world by storm in recent years, emerging as a new paradigm for the hyper-digitalised generation.
The use of NFTs, however, is moving into the physical realm. It is slowly expanding to represent ownership of tangible items in the real world, validating matters as complex as real estate transactions.
Anyone who has bought property will know the tedious process of signing numerous documents and meeting various agencies to complete the transaction. An NFT-attached smart contract solves this problem by having a single digital contract that verifies the ownership of the property or a fraction of the property owned.
This option has made real estate investments nationally and globally more accessible. However, local regulatory frameworks will definitely take time to adapt and legalise real estate NFT ownerships.
Will real estate NFTs be the solution to Malaysia's property overhang issue and benefit related sectors such as tourism, or is it just a passing fad?
To know more, pick up a copy of the June 27, 2022 issue of The Edge Malaysia weekly at news stands.
Save by subscribing to us for your print and/or digital copy.
P/S: The Edge is also available on Apple's App Store and Android's Google Play.