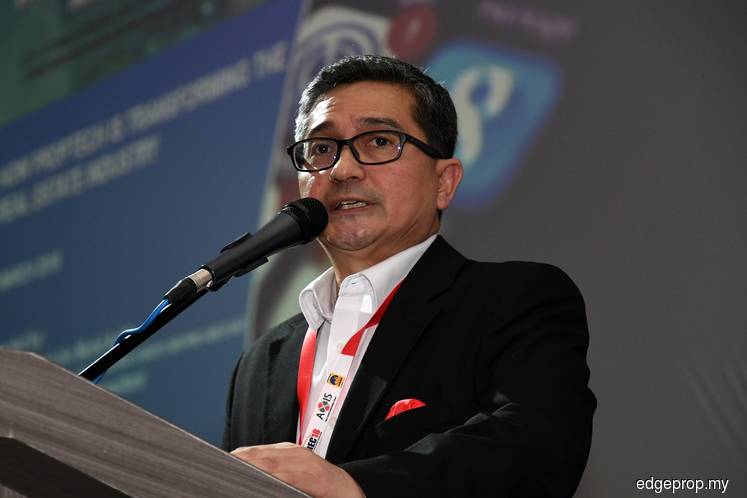 KUALA LUMPUR (March 2): Real estate negotiators and agents should take advantage of property technology (proptech) to offer better services to clients, said Exastrata Solutions Sdn Bhd CEO Adzman Ariffin.
Many real estate negotiators and agents in Malaysia are still very used to the traditional way of doing business, such as printing out and distributing brochures, he said at the Malaysian Annual Real Estate Convention 2018 (MAREC '18) today.
"But with the technology out there, there are actually a lot of tools that we can use to improve our delivery and give better services to our clients at the same time," he continues.
The quality of service is important in retaining customers and thus real estate agents should also embrace proptech to improve their services, he added.
"How can we improve ourselves if we are not aware of (all the new property technologies out there)? The transformation is imminent, so be ready to embrace proptech," he told the audience.
Adzman is one of the speakers at MAREC '18 with a talk entitled "How proptech is transforming real estate activities".
Themed "Embracing changes with innovation", the event was organised by the Malaysian Institute of Estate Agents (MIEA) at Sime Darby Convention Centre, Kuala Lumpur. EdgeProp.my is one of the digital media partners of the event.
He cited a few types of proptech that an estate agent can take advantage of, such as messaging mobile applications, virtual reality technology and property management and listing apps.
For instance, one can use Google Streetview to perform a 360-degree inspection and have a better understanding of the property.
Additionally, one can also fly a drone to survey an area and take photos of real estate from the air.
He added that estate agents should also take advantage of the property transaction data on websites such as EdgeProp.my and the National Property Information Centre (Napic) to give more accurate information to their customers.
Nevertheless, there are challenges in adopting proptech, such as cybersecurity concerns and the cost of constant updates of apps, he noted.
"One of the challenges is the speed in meeting your clients' expectations. There are so many competitors out there so you need to move very fast to capture demand before the other does," he said.