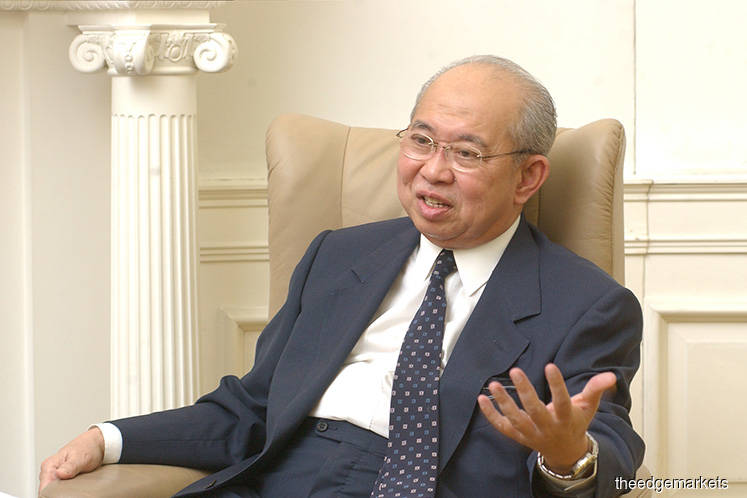 KUALA LUMPUR (July 2): The government should accept the recommendations of the Royal Commission of Inquiry (RCI) on Bank Negara Malaysia's (BNM) 1990s foreign exchange (forex) losses scandal, says Tengku Razaleigh Hamzah.
The former minister, however, declined to speculate whether the decision to retract the police report filed after the RCI is a political cover up.
"They should accept the recommendations of the RCI. It is a very serious thing," Tengku Razaleigh, who is popularly known as Ku Li, told reporters outside the Dewan Rakyat today.
The RCI was conducted in 2017 following claims by former BNM assistant governor Datuk Abdul Murad Khalid that the central bank lost far more due to forex trading in the 1990s than previously reported.
During the hearings, the five-man panel heard that BNM lost a total of RM32.07 billion between 1988 and 1994. However, only RM5.7 billion was recorded as deferred expenditure in 1993.
Based on the outcome of the inquiry, the RCI's secretary Yusof Ismail filed a police report on Nov 30, 2017 due to possible breach of trust in the incident.
Yesterday, de facto law minister Datuk Liew Vui Keong said in a written reply to Dewan Rakyat that the police report has been withdrawn concurrent with the lack of documentary evidence to prove the allegation.
"As such, the case was declared as NFA (no further action)," Liew said. He was responding to a question from Datuk Seri Ahmad Maslan [BN-Pontian] on the latest update on the RCI.
Tengku Razaleigh, in response, said, "If it has become something that affects the state of affairs of the country, and if certain actions were recommended, they should be implemented."
"It's fair, isn't it? Otherwise why have a royal commission of inquiry?" he added.