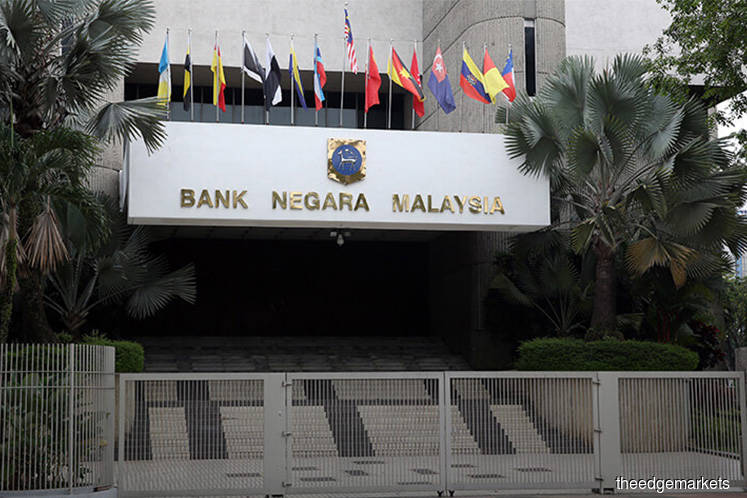 PUTRAJAYA (Sept 19): The Royal Commission of Inquiry (RCI) into the 1980s to 1990s foreign exchange (forex) scandal drew to a close without calling its final witness, former Auditor-General Tan Sri Ishak Tadin, who served between 1986 and 1994.
The panel excused Ishak, 85, from testifying due to his health condition. He has been diagnosed as suffering from cognitive impairment and short-term memory since 2007/2008.
His second child, Rizal Ishak, explained to the panel that Ishak was not able to recollect many events in the past.
"When the investigating officer met my father, he had trouble remembering details. He might be able to remember some personalities and events, but not the details," Rizal told the panel.
The inquiry took place over nine days beginning Aug 8, with witnesses from Bank Negara Malaysia (BNM), Auditor-General's Department and the Finance Ministry having been summoned to appear.
The five-man panel led by Petroliam Nasional Bhd chairman Tan Sri Mohd Sidek Hassan sought to investigate the alleged losses resulting from the forex trading that was said to have amounted to RM32.5 billion from 1988 to 1994.
About 42 documents were submitted to the panel and 25 witnesses testified in that period.
Key witnesses who were called included former Prime Minister Tun Dr Mahathir Mohamed, Finance Ministers Datuk Seri Anwar Ibrahim, Tun Abdul Daim Zainuddin and Tan Sri Nor Mohd Yakcop, as well as former BNM governors Tan Sri Zeti Akhtar Aziz and Tan Sri Ahmad Don, and former deputy BNM governor Tan Sri Lin See Yan.
In closing, conducting officer Datuk Suhaimi Ibrahim said three witnesses comprising investigating officers, policeman ASP R. Rajagopal and Ministry of Finance officer Mohd Shahril Othman, as well as then BNM chief dealer Chua Tiong Chin, did not testify.
Chua was identified as the head of forex trading in the 1990s, reporting to his advisor — BNM banking department chairman then, Tan Sri Nor Mohd Yakcop.
"We cannot trace Chua. We last heard he was working in Singapore but he might be in Hong Kong now. We sought Interpol's assistance to trace him, but there has been no information yet.
"The other witnesses, because they were only involved in the collection of documents," Suhaimi said.
Mohd Sidek instructed the conducting officers for the case, and the counsels who held watching briefs for Dr Mahathir, Anwar and BNM to submit their written submissions by Thursday.
The RCI panel is expected to submit its recommendations to the King by Oct 13.
For more stories on the forex RCI, click here.