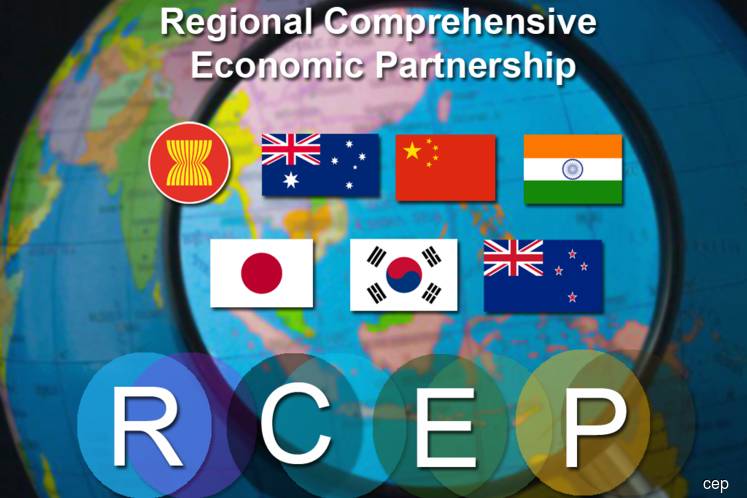 KUALA LUMPUR (March 21): The upcoming general elections in several countries participating in the Regional Comprehensive Economic Partnership (RCEP) may delay the negotiations needed to finalise the mega-trade agreement.
The RCEP countries which will be conducting general elections this year are Indonesia, Thailand, India and Australia.
Ministry of International Trade and Industry (MITI) deputy secretary general Datuk Seri Norazman Ayob said RCEP countries had given their commitment to finalise negotiations by year-end but the possibility of a change to the Governments facing general elections may delay the negotiations.
"There is a possibility of a change in government or in policies which will impact the position (on the RCEP) taken by countries involved in the discussions," he told reporters after presenting Malaysian Skills Certificates to 24 graduates of the Malaysian Investment Development Authority's (MIDA) Apprenticeship Programme.
The programme was a collaboration between MIDA, the Ministry of Education, Ministry of Human Resources and the Federation of Malaysian Manufacturers, that aimed to create a skilled workforce which could be immediately absorbed into the market.
Norazaman said currently, about one-third of the matters under negotiations had been finalised.
He said there were challenging issues related to each country's policy, such as e-commerce and intellectual property rights, yet to be resolved.
"These issues must be examined in-depth by the countries involved," he added.
The RCEP is a free trade agreement between the 10 ASEAN countries, and Australia, China, India, Japan, South Korea and New Zealand.