This article first appeared in The Edge Malaysia Weekly, on November 23, 2020 - November 29, 2020.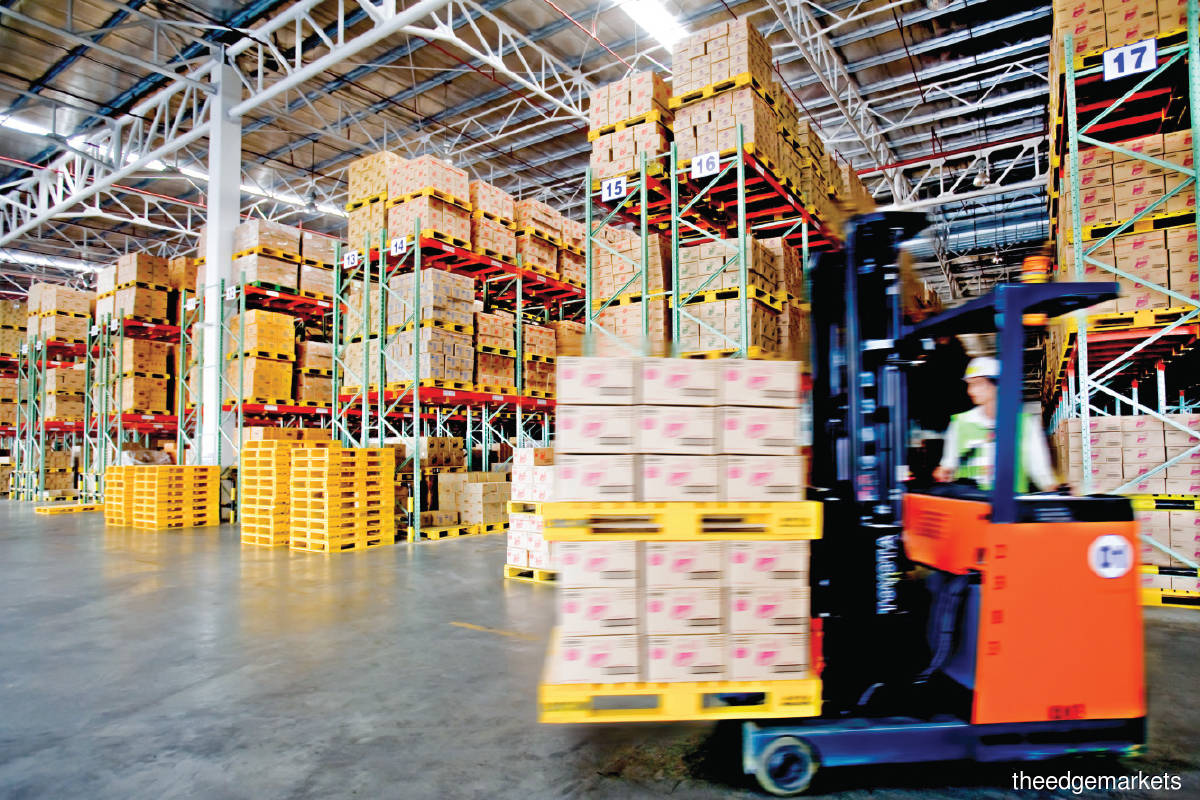 THE signing of the Regional Comprehensive Economic Partnership (RCEP) is anticipated to benefit local industries as the mega free trade agreement (FTA) will lower barriers to entry for Malaysian goods and services in East Asia.
With market barriers lowered and rules of origins streamlined, it is expected that investments from more developed countries in the RCEP region and beyond will increase for less developed countries, including Malaysia.
While this should boost Malaysia's economy, it also means the country will have to work harder to get those investments, especially when other lower-cost destinations such as Vietnam and Indonesia will be eyeing the same investments.
"Asean itself is Asia's largest FDI destination, outranking China in 2019. With such a large-scale free trade area, there will be a natural tendency for production to be sited within RCEP to serve the large RCEP market. However, I want to note that Malaysia will be facing very keen competition from other Asean members, especially Vietnam, and potentially Indonesia as well," says Suan Teck Kin, executive director and head of research for UOB Global Economics & Markets Research.
Indonesia recently passed the Omnibus labour market law, which is aimed squarely at raising its competitiveness in the supply-chain relocation trend, he adds.
RCEP is a mega FTA that encompasses the 10 Asean member countries as well as its largest trade partners China, Japan and South Korea, as well as Australia and New Zealand. India, initially a participant of the trade agreement, withdrew in late 2019.
RCEP is the largest FTA in the world, surpassing the US-Canada-Mexico FTA as well as the European Union. It will have a market of 2.2 billion people, accounting for nearly a third of the world's gross domestic product and trade flow of US$12 trillion (RM49.1 trillion).
Economists agree that Malaysia will benefit from RCEP. The list of industries that could benefit from being a partner of the FTA is wide-ranging, from telecommunications to banking and finance, electrical and electronics (E&E), chemical and chemical products, rubber products, plastic products and machinery and equipment.
However, the textile and apparel industry is expected to face competition from lower-cost producers in the RCEP region such as Vietnam. The timber and timber product industry will also see strong competition from other partners.
Nevertheless, the benefits accruing to Malaysia within RCEP outweigh the costs, says Imran Yusof, head of research at MIDF Research. This is because local companies are better equipped to compete against their competitors in the region than those from less-developed countries.
"For example, Malaysia's position in the E&E global supply chain has long been established. Of course, we do recognise the risks involved, but it is more about readying and strengthening our companies to be competitive," he says.
"However, with the supply chain being more and more globalised, we are confident that Malaysia will be a beneficiary as it opens up more opportunities for local companies to be part of this globalised supply chain."
Nevertheless, Malaysia will still have to do better in terms of attracting investments, even in the information and communications technology (ICT) and E&E industries, in which the country has quite a lead among its peers.
UOB's Suan opines that Indonesia, for example, which has the lowest ICT content exports among the major Southeast Asian economies, could become an attractive investment destination in this space if the conditions in the country are right. According to data compiled by UOB Global Economics & Markets Research, the share of ICT goods as a percentage of Indonesia's total merchandise trade was only 2.9% in 2018, while that of Malaysia and Vietnam stood at 33%.
A question of fairness
Meanwhile, despite the lower market barriers that RCEP promises, for a less-developed country to benefit from investments, a transfer of technology from more-developed countries has to take place, says Bank Islam Malaysia Bhd chief economist Dr Afzanizam Abdul Rashid.
He says the issues that crop up in international trade are always about being fair to the countries that are less developed. If the opening of an economy is done recklessly, it could create more friction and disharmony among the partners.
"The technology transfers would need to happen so that the playing field would be more even as the less-developed countries would be able to catch up, benefiting their domestic economy via productivity and high value-added activity. For instance, China's state-of-the-art technology can be transferred to E&E players in Malaysia in exchange for market access. We have seen China invest in Proton and the product offerings have been well accepted by Malaysians," says Afzanizam.
The issue of fair trade will always crop up when it comes to FTA negotiations and often, countries will have to sacrifice in terms of market protection of the industries they are trying to develop in exchange for market access for the industries in which it has a competitive advantage.
In Malaysia, the automotive industry comes to mind when discussing market protection. Although the country has relaxed a lot of the trade and investment barriers in this industry, it is still one of the favoured sectors that successive governments have tried to assist through tariffs.
Will RCEP further liberalise the local automotive industry and if that is so, is the industry ready to compete in the international arena? To do so, investments and technology transfers with foreign automakers will be the key to developing a competitive Malaysian automotive sector.
"The Malaysian automotive industry is currently at a turning point," says Lee Heng Guie, executive director of the Associated Chinese Chambers of Commerce and Industry of Malaysia's Socio-Economic Research Centre (SERC). "Domestic automotive makers must gain size and technological capability as well as the know-how to leave the protection of the domestic sandbox and compete in the world market."
Already, the investment by Zhejiang Geely Holding Group Co Ltd in Proton Holdings Bhd has helped the national automaker raise its level of competitiveness in terms of technology and quality. With RCEP, it is hoped that more investments will come into the automotive and component manufacturing industry so that its level of competitiveness can be raised, not only to compete in the domestic market but also on the international front, says Lee.
SMEs will have to compete
Nevertheless, trade liberalisation also means that small and medium enterprises (SMEs) will have to compete against multinational corporations as well as its peers in lower-cost countries.
On this, the Malaysian government will have to explain where the country sits in the global supply chain and the areas in which it is competitive, says Member of Parliament for Klang Charles Santiago. "The government should have done a cost-benefit analysis that outlines some of the advantages and strengths of the agreement on the Malaysian economy, as well as a national interest study.
"Which of the industries in Malaysia can compete and which industries need to be protected have to be outlined. The important thing is that it will tell you where exactly you are in the supply chain."
With RCEP, will Malaysian industries be competing against the higher- or lower-cost producers in a supply chain? Can we compete against South Korea, Japan and China in the E&E segment from a technological point of view?
If we are competing on costs, is our cost structure better than that of the E&E producers in Vietnam, Thailand and the Philippines? These are questions that the Malaysian government should address through a cost-benefit analysis and national interest studies.
At the same time, Malaysia already has bilateral and multilateral FTAs with all of the RCEP members. So, how does being in RCEP give Malaysia a greater advantage than what it already has from the multiple FTAs?
UOB's Suan says this is one of the often-asked questions when it comes to RCEP. "While Asean has bilateral trade agreements with all of the other five members, the more important factor is that China, Japan and South Korea did not have any trade agreements prior to RCEP.
"In one fell swoop, all these countries are in a free trade area. That means better market access for all, and enlarged opportunities."
Without RCEP, there would be multiple sets of rules of origin that businesses would need to comply with to enjoy preferential tariff concessions, says MIDF Research's Imran. RCEP streamlines this, making it easier to build flexible supply chains, he points out.
Due to the common and harmonised rules of origin in RCEP, the preference would be for a Japanese product, for example, to be produced and sold in the RCEP region, thus facilitating supply chain management and relocation, says Suan. "These enlarged opportunities in turn will bring benefits to various member countries like Malaysia where they have their own comparative advantages in various sectors, industries, products and services."
For Bank Islam's Afzanizam, trade agreements have always been positive, especially when the global economy has been under assault by the US-China trade war since 2018. "It's unthinkable to imagine that the world would be de-globalised and become more inward-looking. In some sense, if that happened, it would appear that the world was going backwards," he says.
"Fortunately, the recent US presidential election results appear to be giving some hope that the world would be less hostile with respect to global trade. And the recent signing of RCEP would pave the way for more economic integration to occur."