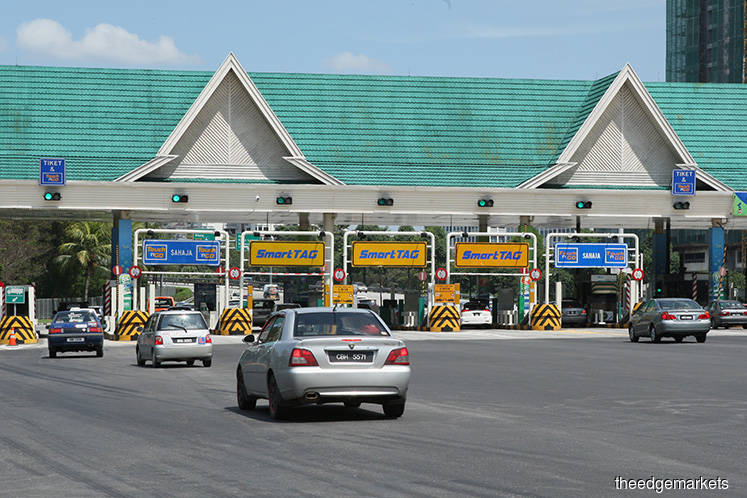 SUBANG (May 24): The government will announce the discount for PLUS Highway tolls during the Hari Raya Aidilfitri festive season this upcoming Tuesday (May 28).
This was confirmed by PLUS Malaysia Bhd managing director Datuk Azman Ismail at the launch of PLUS' first ever web short film in conjunction with the Hari Raya festivities here.
"The announcement will be made by YB [Works Minister] Baru Bian on Tuesday at 4pm. Wait for the good news," said Azman at a press conference after the launch.
PLUS today launched a four-minute web film "Tumpang", which underlined some of the programmes to be initiated by the PLUS team during the festive period from May 30 to June 10.
Also featured was the revamped PLUSMiles mobile app, which now allows easier redemption of PLUSMiles points received upon travelling through select PLUS highways at one point per kilometre.
The points can be used to redeem toll charges, as well as goods and services throughout the listed highways, including food and beverages.
The PLUSMiles app also allows users to plan their journey better by underlining toll fares, as well as provide CCTV footages of traffic flow along the travel path from 1,400 CCTVs installed by the group.
For the May 29 to June 12 period, PLUS has underlined several recommendations to ease traffic congestion and reduce accidents.
To disperse traffic, PLUS is recommending that travellers plying the routes between Klang Valley and Perlis, Kedah, Penang, northern Perak, and Johor to enter the North-South Highway before 10am, while those travelling to and from the other states in the west coast of Peninsular Malaysia should enter the highway after 10am.
Meanwhile, motorcyclists are advised to travel in the daytime and be extra careful when using the emergency lanes, as 77% of all motorcyclist accidents on PLUS-operated highways occur in emergency lanes.
Other initiatives include opening up of emergency lanes for road users at select points (at the discrepancy of the traffic police), portable toilets at select locations as well as additional parking spaces at rest and relaxation (R&R) stop points along the highway.
PLUS, said Azman, is mobilising around 800 staff with a total workforce of nearly 3,000 people to operate the highway during the festive period, when traffic volume is expected to increase by 17.6% to two million vehicles, from 1.7 million during the normal days.