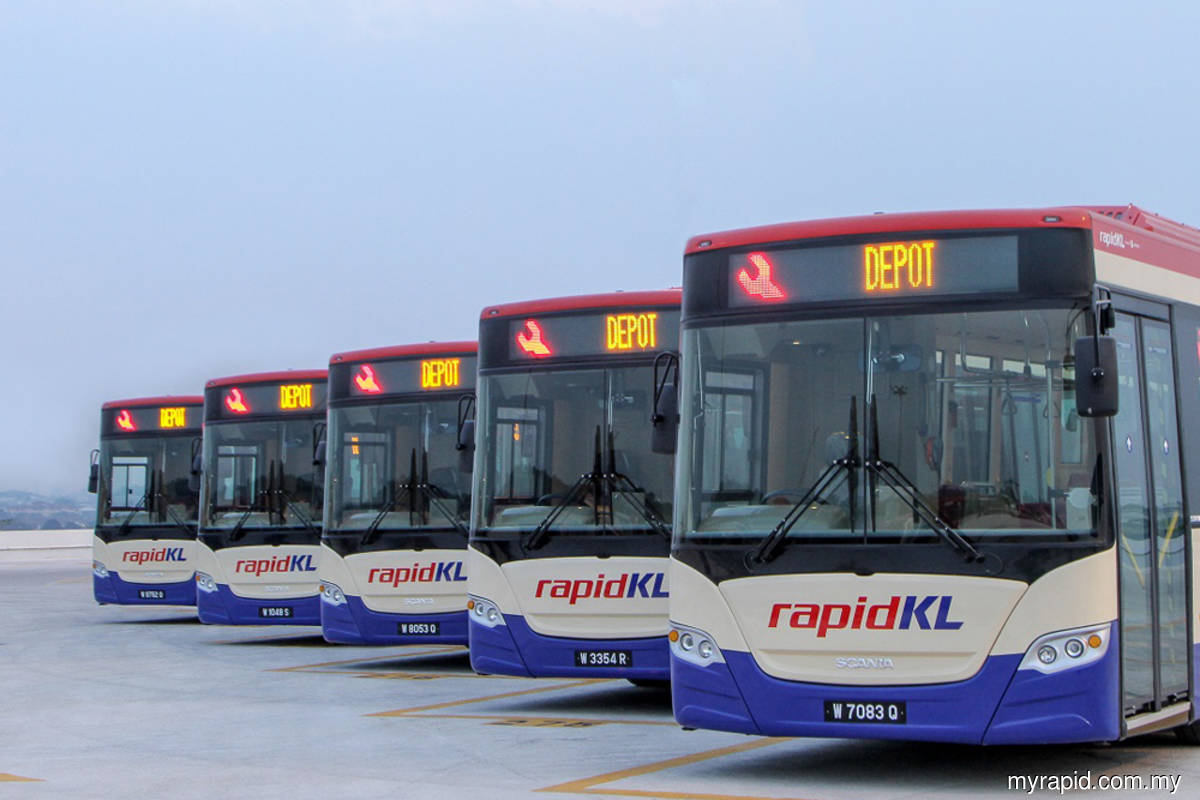 KUALA LUMPUR (Dec 7): Rapid Bus Sdn Bhd, a bus service operator in the Klang Valley, Penang, Pahang and Perak is currently restructuring its routes to optimise its resources and assets, following the challenges and difficulties of the Covid-19 pandemic.
Rapid Bus, a subsidiary of Prasarana Malaysia Berhad, in a statement today, said that the restructuring measures will be implemented in stages, and changes to Rapid Bus routes would be carried out from time to time.
"Rapid Bus riders will always be informed of these changes," read the statement.
The changes implemented are based on careful study of the riders' demand data trends and the decline in total ridership, especially for several Rapid Bus routes that have seen a significant decline in ridership.
"For now, the total bus ridership for all routes under Bus Rapid have declined from 429,000 riders daily before the Movement Control Order (MCO) in March to only 180,000 riders daily, a decrease of 58%," the statement said, adding that alternative routes have been prepared for each change.
According to Rapid Bus, route changes announced on Nov 19 will take effect on Dec 1, and involve the merging, termination and restructuring of several routes; the announcement also included alternative routes for some routes that have been changed.
"Rapid Bus, like other public transport companies, is not free from the impact of Covid-19, which has reduced ridership and revenue drastically since the pandemic began.
"As such, one initiative is to reevaluate the entire Rapid Bus route operation, especially routes that have too low ridership. We would like to stress that before any decision is made, detailed studies will be conducted," the statement read.
Rapid Bus operates the Rapid KL bus service, the Light Rail Transit (LRT) and Mass Rapid Transit (MRT) feeder buses, the Sunway line of the Bus Rapid Transit service, Rapid Penang, Rapid Kuantan and Rapid Kamunting. In total, Rapid Bus carried over 400,000 riders daily last year.