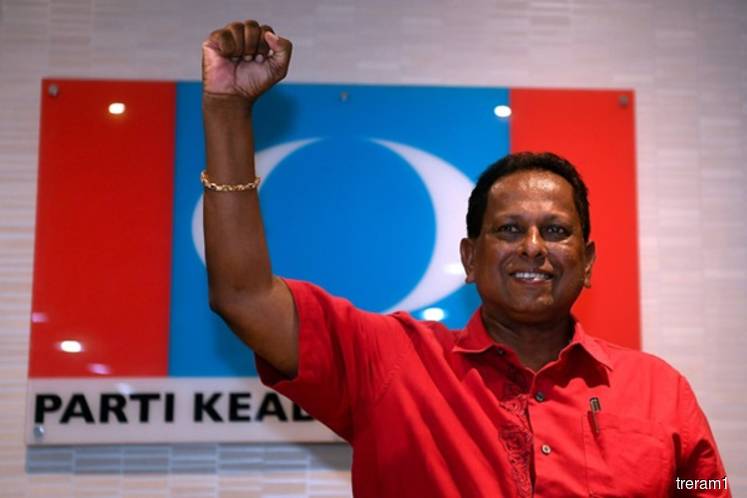 SEREMBAN (April 1): The Pakatan Harapan (PH) candidate for the Rantau state by-election Dr S. Streram stressed that the Rantau Health Clinic must be upgraded because it lacked many facilities.
He said the clinic did not have X-ray, no laboratory for blood tests and no bed for patients to get treatment.
"The Rantau Health Clinic still lacks many facilities. In fact, blood tests must be sent to the Seremban Hospital.
"We must give these facilities to the residents in the area," he said in his special ceramah organised by the Negeri Sembilan DAP in conjunction with the Rantau state by-election here tonight.
The Barisan Nasional candidate for the by-election, Datuk Seri Mohamad Hasan prior to this was reported to have said that he had submitted the proposal to upgrade the existing health clinic in Rantau but the effort to expand the facilities at the clinic was not done due to land ownership problem.
Meanwhile, in the same ceramah, State Human Resources, Plantation and Non-Muslim Affairs Committee chairman, J. Arul Kumar said it was not true that development in Negeri Sembilan was stopped when PH won the 14th General Election (GE14).
He said this was because Negeri Sembilan received RM2.8 billion in investments last year compared to RM1.8 billion in 2017.
"Development and investment are better under PH,'' he said.
Yesterday, in a ceramah in Bandar Baru Sendayan, Mohamad Hasan said he was disappointed because the 30-year development plan which was planned in Negeri Sembilan was stopped when PH won GE14.