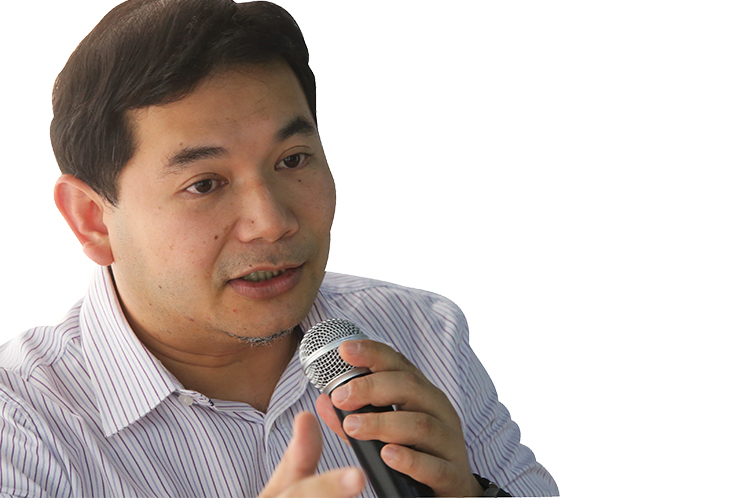 SEREMBAN (April 10): PKR vice-president Rafizi Ramli questioned the action of UMNO deputy president Datuk Seri Mohamad Hasan who allegedly tried to hide his RM10 million remittance for residential purchases in London, United Kingdom.
He said following the issue, many UMNO leaders had defended the Barisan Nasional candidate for the Rantau by-election by saying that 'Tok Mat (as Mohamad fondly known) was a rich guy' as he had previously held several corporate posts.
"So, if he is really wealthy, why Tok Mat was afraid that people knew about it (money transfer) that he had to use the illegal channel?" he said when delivering a speech at the Pakatan Harapan talks in conjunction with the Rantau by-election tonight.
Rafizi said there were two possibilities that would make a person to use the money transfer method as allegedly made by the former Menteri Besar, either the money transferred was above the limit allowed by the Bank Negara or the money was not his.
"Tok Mat aspires to become the Malaysian Prime Minister because he believes the strategy to play racial issues by the PAS-UMNO coalition will succeed.
"If Tok Mat still keen to become the Prime Minister, it is better that Tok Mat be honest from now on, why he transferred the RM10 million in 2007 in secret, while he is a rich person," he said.