This article first appeared in The Edge Financial Daily, on October 1, 2018.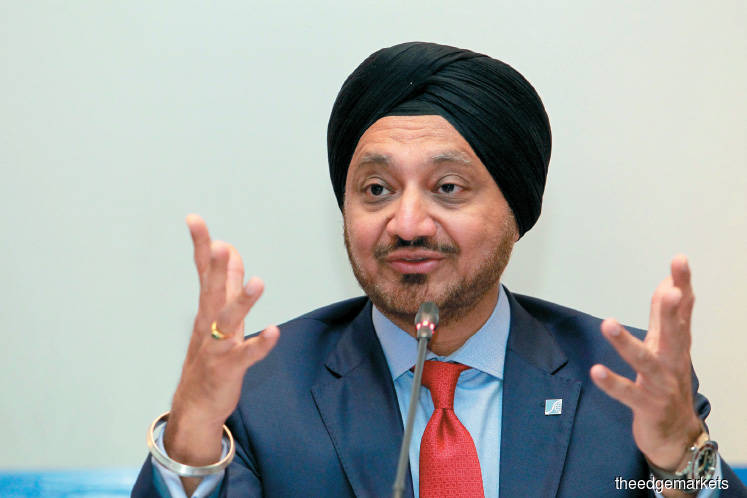 Securities Commission Malaysia (SC) chairman Tan Sri Ranjit Ajit Singh is leaving on Oct 15 on an early retirement ticket after having served the commission for close to 25 years, with the last six years as its chairman. In a personal message to colleagues yesterday, Ranjit thanked them for their support and dedication, while highlighting some of the SC's achievements during his tenure. In parting, Ranjit said he is "looking forward to spending some time with my family, taking a break and being able pursue other interests".
My dear colleagues,
As you are aware it's been close to 25 years ago in January 1994 that I joined the SC.
Over the years I have had the privilege of working with many of you in a variety of roles across the organisation and over the past six years since 2012 as the chairman. It has been a journey with periods of satisfying and challenging moments as we have worked together to build the SC into a credible and internationally recognised regulator.
I had earlier written to the minister of finance on an early retirement from the SC. I also had the opportunity to inform relevant members of the senior leadership team and board about this last week.
We have together achieved a great deal over the years for the capital market and the SC. From the early work done on charting the strategic development of the capital market through the Capital Market Masterplan and embarking on work to strengthen the regulatory framework of the capital market to introducing key developmental initiatives we have been able to see the capital market play a key role in the capital formation process and offering investors a variety of options for investment purposes. It is a deep, diverse and resilient market with among the largest segments in Islamic capital markets globally and among the region's largest equity, investment management and bond markets. It has grown by more than a trillion ringgit over the past six years to a level of close to three times GDP (gross domestic product) to a figure of RM3.3 trillion today.
As chairman I have continued to emphasise our efforts at strengthening the regulatory architecture and empowering investors. And we have strived to strengthen the corporate governance ecosystem together with our efforts on building supervision and enforcement capacity to achieve credible deterrence. We have also been able to strengthen our global positioning through the leadership of IOSCO (International Organization of Securities Commissions) the global body of regulators as well as within the Asean region. I am pleased that we have been able to establish in Malaysia the Asia-Pacific hub for the global regulatory body. Our efforts in driving sustainable finance and our digital market strategy introduced over the recent few years have enabled new opportunities for growth in the capital market. The multi-year regulatory reform programme that was started in 2014 has resulted in significant efficiencies and introduced new classes of products and market players. I am pleased to see our efforts in capacity building helping in the development of capability and talent.
Strengthening the organisation through our work on the SC2020 future ready regulator initiative has led to some significant enhancements and capabilities and also led to introduction of several new streams of work in the SC aligned with where we see markets developing and areas to address risks to the integrity and systemic stability of the capital market.
This short note can't do justice to what we have done together over the period. But as I have often said this would not be possible without the dedication, professionalism and commitment of all of you towards achieving the objectives of the SC and providing me with the support for which I am deeply appreciative.
I would also like to put on record my appreciation to members of the board for their support and wisdom. I look forward to seeing each of you to thank you personally and hope you will continue to support the future leadership of this organisation as you have done in the past.
I am looking forward to spending some time with my family, taking a break and being able to pursue other interests. My family and I thank you for your friendship and wish you the very best.
Ranjit