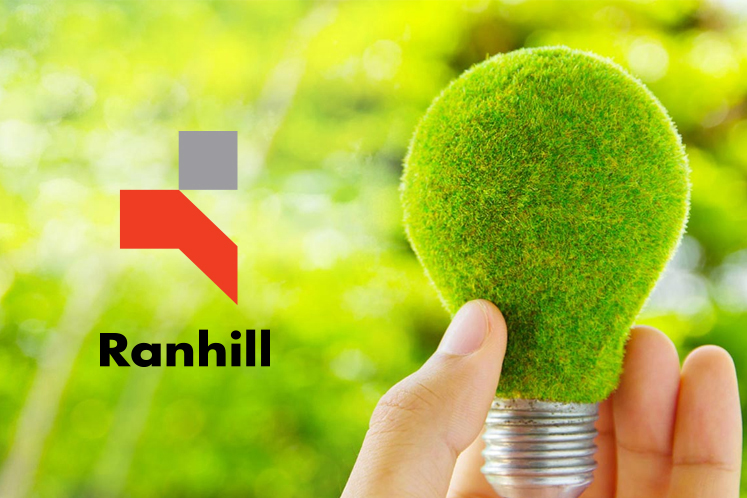 KUALA LUMPUR (Jan 14): Ranhill Holdings Bhd's 26.7%-owned associate, Tawau Green Energy Sdn Bhd (TGE), has failed in its appeal against Sustainable Energy Development Authority's (Seda) decision to revoke its feed-in approval.
In a filing with Bursa Malaysia, Ranhill said TGE had on Oct 4 last year received Seda's revocation, and had submitted an appeal to Energy, Science, Technology, Environment and Climate Change Minister Yeo Bee Yin.
It added that on Jan 11, TGE received a letter from Yeo, rejecting the appeal and upholding the decision by Seda to revoke the feed-in approval.
Ranhill said the revocation is not material to the group as TGE does not currently contribute any revenue or profit to the group.
Ranhill acquired the 26.7% stake in TGE for RM18.7 million from one Kamarul Kamil Jumat on Sep 29, 2017.
Subsequent to Ranhill's acquisition, Kamarul is left with 24.3% stake, while Ramzi Sarafim Kozhya Raad is TGE's single largest shareholder with a 40% interest.
The remaining 9% stake in TGE is owned by Exergy SPA.
According to Ranhill's previous announcement to the stock exchange, TGE was incorporated in 2009, and its main activity is to design, construct, own, operate and maintain a renewal energy power plant for the purpose of selling electrical energy to Sabah Electrical Sdn Bhd.
Ranhill said TGE has received requisite approvals to develop a 37MW geothermal power plant at Apas Kiri in Tawau, and the plant will operate using Binary ORC Technology utilizing indigenous geothermal resources to be exploited at the Apas Geothermal Prospect.
In responding to queries from Bursa Malaysia, Ranhill said TGE had a net loss of RM18.13 million and net assets of RM41 million as at Sep 30, 2016.
Ranhill's share price fell one sen or 0.83% to RM1.20 today, giving it a market capitalisation of RM1.07 billion.