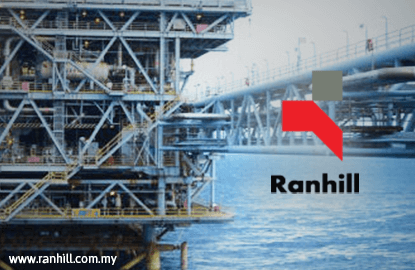 KUALA LUMPUR (March 16): Ranhill Holdings Bhd opened 10 sen lower this morning than its initial public offering (IPO) price of RM1.20, with 1.21 million shares traded.
Lacklustre it may sound for a debut of Bursa Malaysia's biggest IPO so far this year, Ranhill Holdings' president and chief executive Tan Sri Hamdan Mohamad said he understood the market sentiment now is soft.
"But hopefully, investors shall come back," he said at a media briefing pursuant to the IPO.
Ranhill Holdings targeted to raise RM637.5 million at first from its reverse takeover (RTO) of Symphony House, with an IPO price of RM1.70 per share, but the retail price was reduced to RM1.20 after a few delays.
Hamdan said in three to five years, Ranhill Holdings will expand its wastewater business in China to 1,000 million litres per day (mld), from 340 mld. It also wants to increase its power plant capacity in Sabah to 1,000 megawatts (MW), from 380MW now.
"In Sabah, there is shortage of power. In Sandakan alone, there is a need for at least 300MW more of electricity supply."