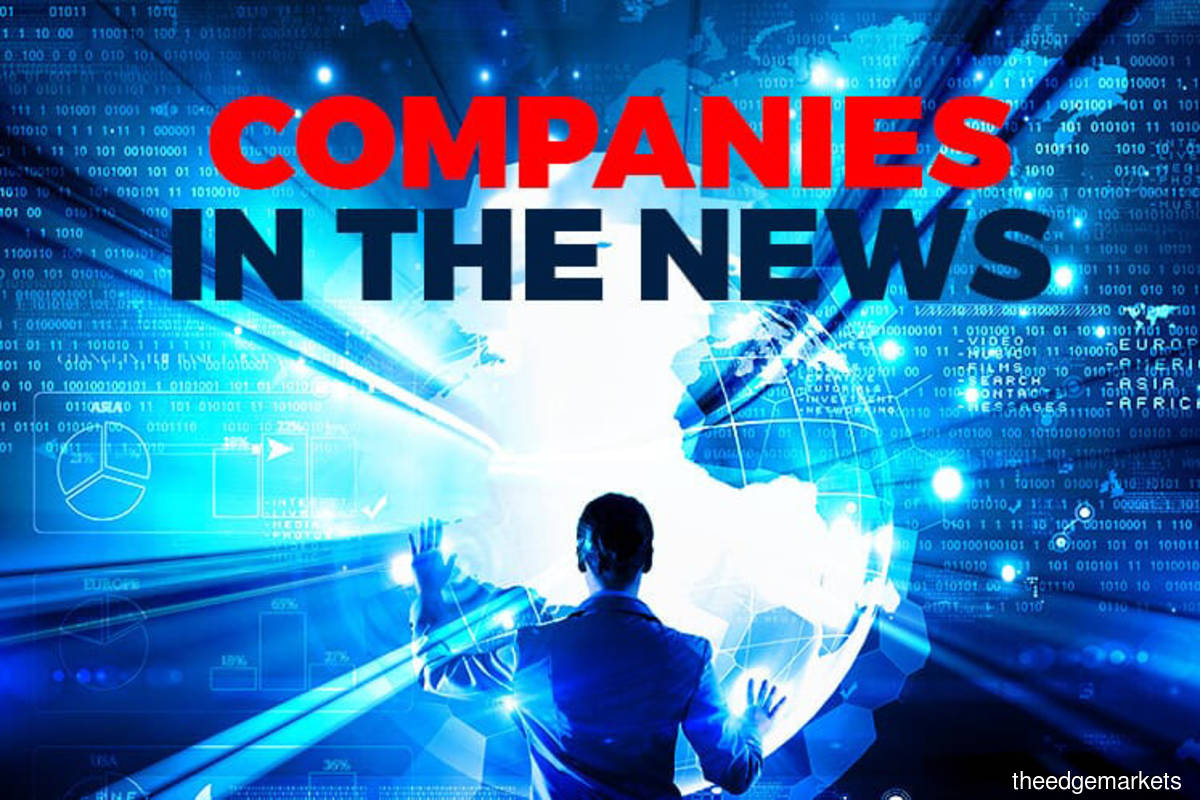 KUALA LUMPUR (Jan 4): Based on corporate announcements and news flow on Tuesday (Jan 4), companies that may be in focus on Wednesday (Jan 5) include Ranhill Utilities Bhd, Aneka Jaringan Holdings Bhd, G3 Global Bhd and SC Estate Builder Bhd (SCBuild).
Ranhill Utilities Bhd has secured two contracts worth a total of RM161.26 million relating to efforts to reduce non-revenue water (NRW) in Pahang and Johor. The contracts were awarded to the group's wholly-owned unit Ranhill Water Services Sdn Bhd. In Johor, the two-year contract for NRW reduction worth RM156.76 million was awarded by a related party, Ranhill's 80%-owned unit Ranhill SAJ Sdn Bhd. As for the contract in Pahang, it is worth RM4.5 million and was awarded by Jejak Teknologi Sdn Bhd.
Aneka Jaringan Holdings Bhd has bagged a RM16.1 million contract to undertake foundation works for an apartment project in Bukit Jalil. The project located in Taman Mutiara Bukit Jalil comprising two blocks of apartments (748 units) and a podium, was awarded by Sterling Paradise Sdn Bhd. The contract duration
is from Wednesday (Jan 5) to Oct 4.  
G3 Global Bhd has appointed former Ministry of Education secretary-general Datuk Seri Alias Ahmad as its chairman and independent non-executive director effective Tuesday (Jan 4). He succeeds Datuk Wan Khalik Wan Muhammad, who has resigned as the company's director and executive chairman.
SC Estate Builder Bhd (SCBuild) has appointed the Kedah palace's head of ceremony, Datuk Bijaya Indera Datuk Paduka Syed Unan Mashri Syed Abdullah, as an independent and non-executive director of the group with effect from Tuesday (Jan 4). On Dec 31 last year, a tussle broke out on SCBuild's board, after eight directors who were voted out at the company's annual general meeting were "reappointed" to the board by the remaining two directors who were not up for re-election. On Dec 29, tycoon Tan Sri Lee Kim Yew accused the 10 directors of acting unlawfully in rejecting the nominations of eight other candidates aspiring to be directors of the company.