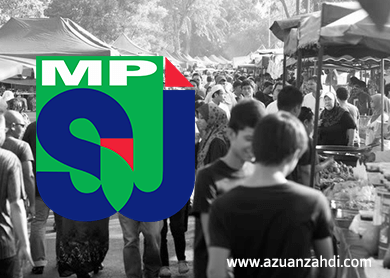 (June 18): With the mushrooming of Ramadan bazaars and markets during the fasting month, the Subang Jaya Municipal Council (MPSJ) has warned traders against hiring illegal workers.
In an evening raid on the night market along Jalan Mutiara Subang 1 in Taman Batu Tiga yesterday, officers from the council and the Immigration Department arrested about 30 foreigners.
"Under the Traders By-law (MPSJ) 2007, traders at night or morning markets are not allowed to hire foreigners," said MPSJ Licensing Department director Asfarizal Abdul Rashid.
He told reporters that those caught flouting the rules could be fined up to RM1,000 and have their market permits revoked.
Of those arrested, eight foreigners were found without valid travel documents and were subsequently detained, while the rest were released.
Those detained included four from Bangladesh, two from Indonesia, one from India and one from Nepal.
The Jalan Mutiara Subang 1 night market comprises 41 traders which occupy 71 bazaar lots.
"We monitor the night and morning markets from time to time, and after this, the Ramadan bazaars," Asfarizal warned.
He added that traders found to have hired foreigners during the raid had their licences suspended.
Another hot-spot which the council is monitoring closely is Batu 14 in Puchong. A previous operation there in late 2014 netted 22 foreign workers without valid permits.
"There are a few places we are focusing – here in Batu Tiga and Batu 14 in Puchong. We found a high increase in foreigners working in markets at these areas," Asfarizal revealed.
He advised that aside from not hiring foreign workers, traders should follow other rules too or their licences would be at risk of revocation.
Those rules include keeping a clean environment, displaying the council permit clearly, and keeping within the confines of the trading site. – The Malaysian Insider