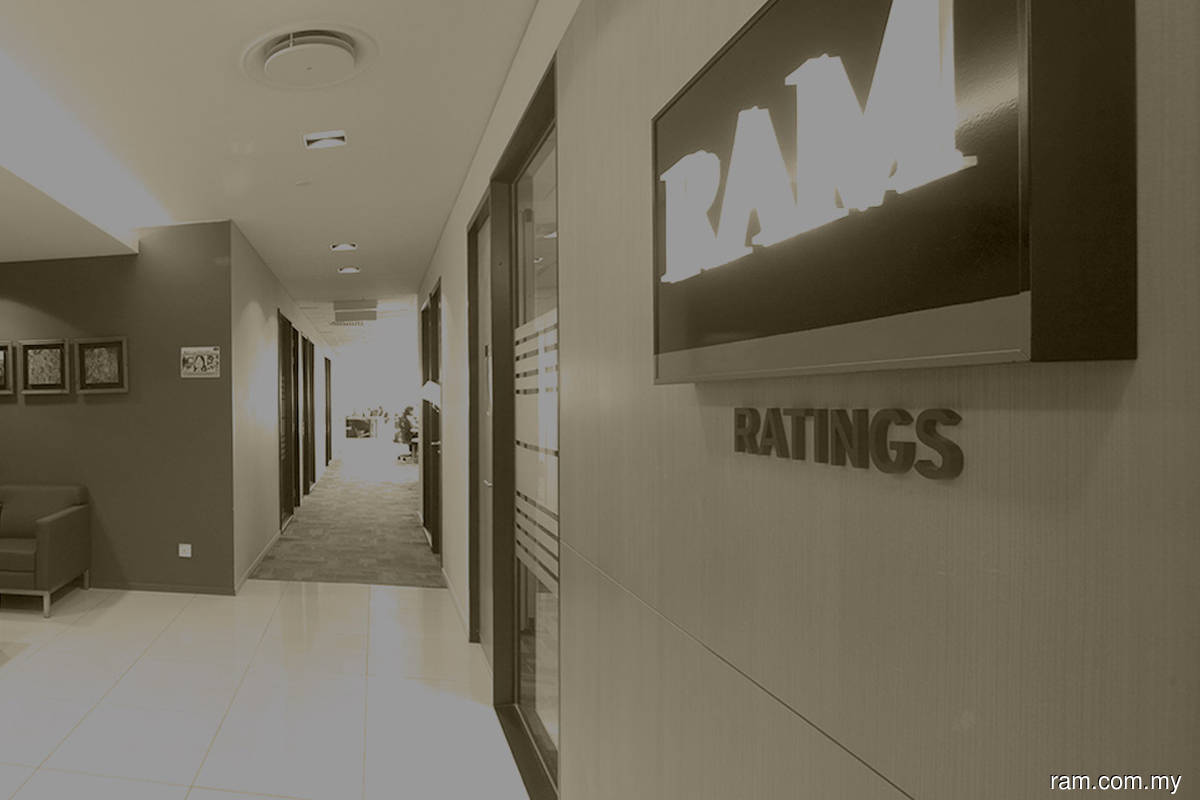 KUALA LUMPUR (Sept 10): RAM Ratings has upgraded the rating of the RM20 million Senior Class B Notes under ELK-Desa Resources Bhd's special vehicle Premier Auto Assets Bhd's RM105 million Tranche 1 Medium Term Notes (Tranche 1 MTN) to AA1 from AA3.
In a statement Sept 9, the rating agency said that concurrently, the AAA rating of the remaining RM35 million of Senior Class A Notes has been reaffirmed. Both the ratings have a stable outlook.
It said the rating actions are attributable to improved credit support as a result of robust cash accumulation following resilient collections and higher than expected prepayment as well as the deleveraging of the Tranche 1 MTN.
RAM Ratings said notably, asset performance has remained healthy since issuance, except for the first 2.5 months of Movement Control Order (MCO) period.
It said since the implementation of the MCO, ELK-Desa Capital Sdn Bhd (the Originator) has prioritised asset quality over origination, allocating increased resources for collections and recovery.
It explained that the Originator had also tightened its underwriting criteria by reducing the maximum loan amount and financing margin to moderate loan growth in view of the uncertainties.
Consequently, the collection rate has returned to pre-MCO levels, averaging 95% of scheduled monthly collections compared to approximately 56% during the partial lockdown, it said.
"Going forward, we expect the transaction's sound performance to provide adequate protection against risk of default and prepayment owing to the well-seasoned underlying portfolio of the Tranche 1 MTN, most of which are halfway through their loan life.
"That said, we remain cognisant of the potential escalation in defaults after the pandemic-induced moratorium on bank loan repayments ends in September.
"A revision to more stringent MCO could also severely affect collection/recovery efforts, owing to the portfolio's more vulnerable hirer profile," it said.
"Prepayment, on the other hand, exceeded our expectations. The higher prepayment is, however, a credit positive for the Tranche 1 MTN as the loss of interest income is moderated by a more seasoned portfolio of loans and an increase in cash build up.
Premier Auto Assets is a special-purpose vehicle incorporated specifically to facilitate ELK-Desa Capital's fundraising exercise via the securitisation of its portfolio of second-hand motor vehicle financing receivables.