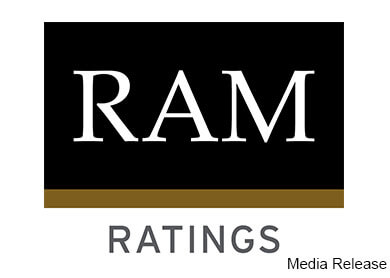 GEORGE TOWN (Aug 5): RAM Rating Services Bhd (RAM Ratings) has trimmed its 2015 forecast for crude palm oil (CPO) price to RM2,100-RM2,300 per tonne from RM2,200-RM2,400 per tonne, as the commodity's price came in at the lower end of its earlier expectations and averaged RM2,219/tonne in the first half of the year (1H2015).
"For the rest of the year, upside potential is expected to be limited by the feeble price of crude oil, an ample supply of suitable edible oils, and a further pick-up in CPO output in the coming months, when oil palms enter their peak production cycle," it said in a statement today.
The weaker ringgit, may, however, provide some support, it added.
It noted CPO production in Malaysia has been flat year-on-year (y-o-y) in 1H2015, reflecting disruptions attributable to the severe floods early this year and less productive trees affected by the dry weather last year.
"Depending on the severity of the El Nino weather phenomenon in the coming months, the impact on production will typically only be felt in the longer term," it observed.
Meanwhile, inventory stood at 2.15 million tonne as at end-June, about 30% higher y-o-y amid slowing demand growth for the commodity. As it is, the country's CPO export volumes declined 4% y-o-y in 1H2015.
Apart from India, where strong domestic demand for vegetable oil drove a 34% spike in the purchase of Malaysia's palm products, exports to other key consumer nations such as China, the Netherlands, Pakistan and the United States declined 15% y-o-y.
"In contrast, Indonesia's exports grew about 26% year-on-year in the first five months this year, potentially boosted by a more competitive export duty structure in April," RAM Ratings said.
But in mid-July, Indonesia began collecting a levy of US$50/tonne for CPO shipments and US$30/tonne for shipments of processed palm-oil exports — a move which may benefit Malaysia's CPO exporters, it noted.
Indonesia is expected to use a portion of funds raised to further subsidise biodiesel by IDR600-700 (17 sen to 20 sen) per litre, to boost CPO consumption and support the commodity's price.
"Nevertheless, it is still premature to ascertain the success of these levies in meeting the republic's biodiesel targets, given a track record of implementation that has often been disrupted by evolving policies and bureaucracy," noted RAM.
Meanwhile, Malaysia's bid to increase its biodiesel blending from B7 to B10, has also been complicated by concerns about the impact of higher biofuel content on car engines, it added.