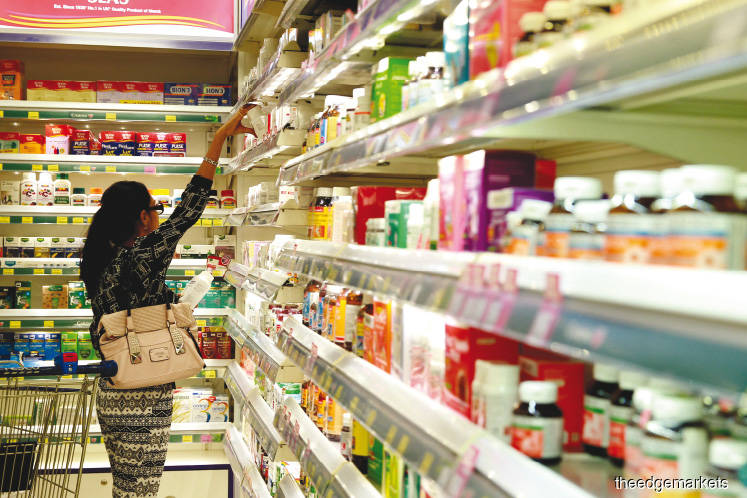 KUALA LUMPUR (June 25): RAM Ratings Services Bhd said it expects the inflation rate to remain weak at 0.3% in May — only slightly higher than the 0.2% in April.
It said the uptick is mainly on the back of low-base effects from 2018, along with some stimulus during the fasting month, which started on May 6, in the lead-up to Hari Raya Aidilfitri.
That said, such pressure should ease towards the second half of the month, when the Festive Season Price Control Scheme kicked in (May 21-June 19), the rating agency said in a statement today.
It added that inflation is expected to spike in June, fuelled by the low-base effects from last year, when the inflation rate had plunged, after the removal of the Goods and Services Tax.
RAM expects more upward pressure in July, following the scheduled implementation of targeted fuel subsidies.
RAM's head of research Kristina Fong said price pressures so far this yea have been less severe than initially expected, thus exerting some downward bias on RAM's forecast of 1.6% for 2019.
"That said, the outlook on inflation will depend much on the eventual implementation and type of mechanism adopted vis-à-vis targeted fuel subsidies, which may alter inflationary pressures in the second half of 2019," she added.
RAM said its current forecast uses the "cash transfer" mode, where everyone pays the same price at the pump, and fuel prices are floated according to market rate.
However, it noted that if the "fleet card" mechanism is implemented, overall inflation may decline by 0.1 percentage points — but this may increase to 0.4 percentage points if price ceilings are not removed.
"The uncertainty over the trajectory of global oil prices under the floating-rate system also poses a risk to our forecast, as every 10 sen/litre increase in the price of RON95 petrol will raise overall inflation by approximately 0.2 percentage points," it added.