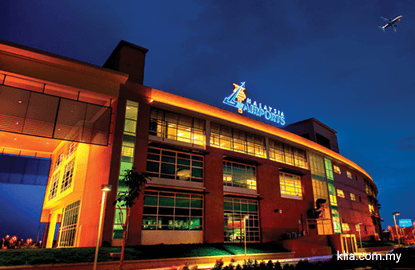 KUALA LUMPUR (July 19) RAM Ratings Services Bhd said the recent failed coup attempt in Turkey, which comes on the back of a series of terrorist attacks, is deemed credit negative for Malaysia Airports Holdings Bhd (MAHB).  
MAHB is the operator of Turkey's third largest airport, Istanbul Sabiha Gokcen International Airport.  
"These developments have affected international passenger traffic volumes at the airport in the past few months, while the country's tourist arrivals were reported to be down 9.9% year-to-date (y-t-d) in May 2016," the rating firm said in a statement today.  
Hence, it expects further pressure on international passenger numbers, in light of recent events.
"RAM will closely monitor developments as they unfold and determine the impact on MAHB's credit profile, in the upcoming review in November," the firm added.
On a separate note, RAM is also evaluating the negative implications of the incident on Turkey's sovereign rating and economy, as well as the consequent impact on two RAM-rated Turkish banks — Kuveyt Turk Katilim Bankasi AS (Kuveyt Turk) and Turkiye Finans Katilim Bankasi AS (Turkey Finans).  
"As events continue to unfold following the coup, we opine that the country's current account position and external reserves will weaken further," it said, adding that the event also illustrated that the inherent geopolitical and domestic security risks to which Turkey is exposed to, has intensified.  
Consequently, it expects Turkey's gross deomestic product growth to falter from its previous forecast of 3.2%, as Turkey's structural vulnerabilities will persist, amid the country's current policy stance and recent upheaval.
RAM said Turkish banks have a relatively high reliance on foreign currency-denominated wholesale funding, which makes them more vulnerable under present conditions.
However, it said the financial stability measures introduced by the Turkish Central Bank on July 17, could provide some respite.
"While the current situation will most likely impinge on Kuveyt Turk's and Turkey Finans' stand-alone credit metrics, our assessment which we aim to conclude by end-July 2016, also considers extraordinary support extended by their respective shareholders," it added.