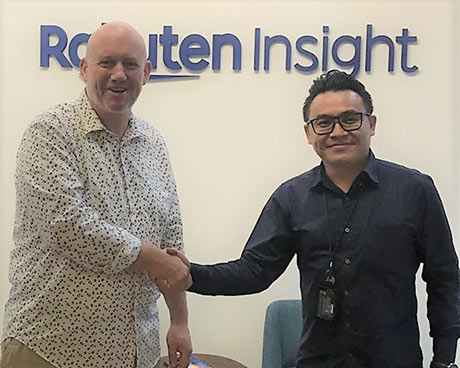 (From left) Rakuten Insight vice president — business planning Adam Birss and Rakuten Insight country head Malaysia Collin Leow.
KUALA LUMPUR (Oct 1): Rakuten Insight Global Inc, a wholly-owned online market research arm of Japan's Rakuten Inc, today announced it is expanding its operations in Asia with the opening of an office in Kuala Lumpur — its 11th location and eighth office in Asia.
In a statement today, Rakuten Insight said the new office will allow it to work more closely with its clients in Malaysia and the region.
"Rakuten Insight Malaysia will function as a local point of contact for Malaysian clients, in addition to an offshore market research hub to drive business development and provide multi-lingual and multi-functional operational support for clients based across Southeast Asia.
"The local team will be led by former Nielsen executive Collin Leow," it added.
Rakuten Insight is of the view that online market research is the future of the industry in the region.
"Malaysia holds a strategic position in Southeast Asia, with more than 140,000 online research members currently. This number is expected to grow further to fulfil the growing needs of online panels by various industries," it said.
"Moving forward, Rakuten Insight will look to continue meeting demand for market research in Southeast Asia and accelerate the enhancement of its proprietary panel while leveraging the unique opportunities that are provided through the Rakuten ecosystem in the Asian market," it added.