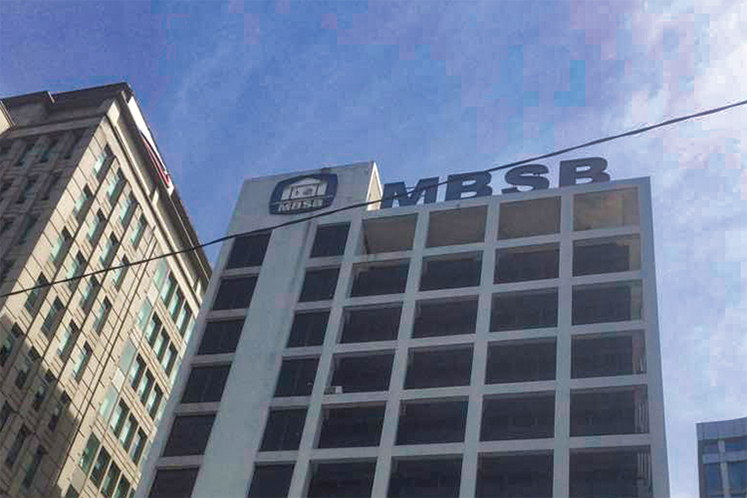 KUALA LUMPUR (May 21): Rakuten Trade Sdn Bhd has recommended a "buy" call on Malaysia Building Society Bhd (MBSB), with a target price (TP) of RM1.31.
In a note today, vice-president of research Vincent Lau said MBSB, which is transitioning to a full-fledged bank after its acquisition of Asian Finance Bank, will likely see improvements in the following quarters despite a weaker result in the first quarter ended March 31, 2019 (1Q19).
In a filing with Bursa Malaysia on May 15, 2019, MBSB reported a 73.5 percent year-on-year decline in net profit to RM83.83 million in 1Q19, due to higher expected credit losses (ECL).
Lau said the valuation gap between price-to-book (P/B) ratio of 0.8 times versus 1.5 times of its closest listed Islamic bank has made MBSB a compelling "buy".
"We recommended 'buy' (call) with a target price of RM1.31, as per 1.2 times P/B average of banking stocks translating to 12.8 times price-to-earnings ratio for the financing year ending Dec 31, 2019," he said.
Lau said key beneficiary of the recent Overnight Policy Rate (OPR) cut of 25 basis points would be MBSB as they have the highest percentage of fixed loans.
"MBSB net interest margins of above three per cent remain the highest among the banks, while their cost-to-income ratio of 26.34 percent is the lowest.
Furthermore, they have been paying five sen dividend for the past three years and this translates to a dividend yield of 5.3 per cent which is also amongst the highest in banking stocks,"according to Rakuten Trade's research note.
At Tuesday's close, MBSB's share ticked up five sen to 94 sen, with 2.87 million shares being traded.