This article first appeared in The Edge Financial Daily, on August 4, 2017.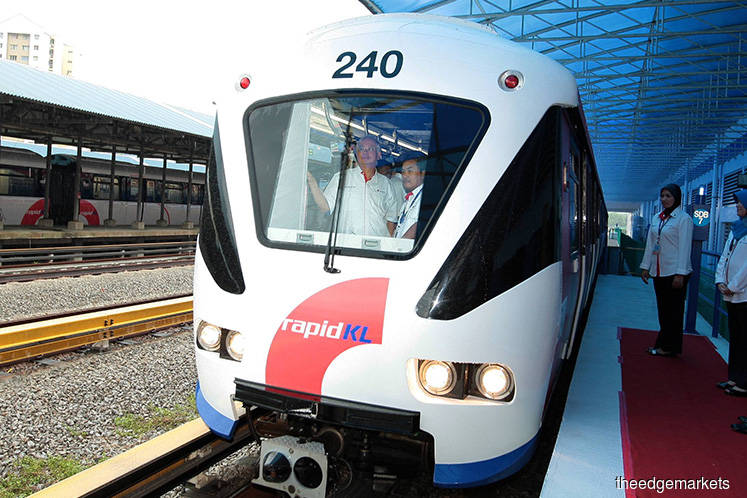 Construction sector
Maintain overweight: Public transport operator Prasarana Malaysia Bhd has awarded the light rail vehicle (LRV) package for the light rail transit 3 (LRT3) to a consortium comprising CRRC Zhuzhou Locomotive Co Ltd, Siemens Ltd China, and Tegap Dinamik Sdn Bhd, according to news reports yesterday. The package is valued at RM1.56 billion, one of the project's biggest. It entails the design, manufacture, supply, delivery, installation, testing and commissioning of 42 six-car LRVs for LRT3.
Prasarana chief executive officer Datuk Seri Azmi Abdul Aziz has been quoted as saying that three work packages, collectively valued at RM2.5 billion, would be announced by end-August. These three would only be awarded to Malaysian companies. We expect the three packages to be related to the viaduct/above-ground packages including station works, and they could also include additional depot packages in Klang. It is unknown at this juncture whether they will include the single 2km tunnelling package.
Overall, we are positive about this development as it is in line with our expectation of LRT3 steering the job flows in the second half of 2017 (2H17). The rail theme continues to be the main sector driver in 2H17, both in terms of contract awards and progress news flow. Over the coming months, LRT3's award phase is likely to be accelerated as ground works on the project are expected to be in full swing from 2018.
News reports stated that Prasarana had awarded 11 out of 59 work packages for LRT3. Year to date, only two packages have been awarded to listed contractors. The pre-qualified companies under our coverage are IJM Corp Bhd, Gamuda Bhd, WCT Holdings Bhd, and Sunway Construction Group Bhd. Recall that 96 contractors have been pre-qualified for the tenders. 55% of the RM9 billion project value falls under the open category, where all pre-qualified contractors are eligible to bid. Another 45% have been earmarked for bumiputera contractors.
We expect the RM9 billion LRT3 contract to benefit both small and large contractors, though the value of major civil work packages (excluding systems works) could be lower compared with the average RM700 million to RM2 billion value for contracts awarded for the mass rapid transit 1 (MRT1) (RM21 billion) and MRT2 (RM32 billion). We expect our sector's top rail pick, Gamuda, to be the front runner for the 2km underground/tunnelling package given its strong expertise in underground rail tunnels. Based on the average combined RM514 million cost/kilometre for MRT1 and MRT2, this contract could be worth as much as RM1 billion.
Companies in our coverage that have already secured LRT3 packages include WCT and Malaysian Resources Corp Bhd — a 50% joint-venture partner with George Kent (Malaysia) Bhd for the project delivery partner scope of the entire LRT3. In our view, other non-rated contractors that may stand a good chance to secure LRT3 subsequent packages include Ahmad Zaki Resources Bhd, Kimlun Corp Bhd, Mitrajaya Holdings Bhd, Fajarbaru Builder Group Bhd, Ikhmas Jaya Group Bhd, TSR Capital Bhd, and Bina Puri Holdings Bhd, among others. — CIMB Research, Aug 3