This article first appeared in The Edge Financial Daily, on May 14, 2019.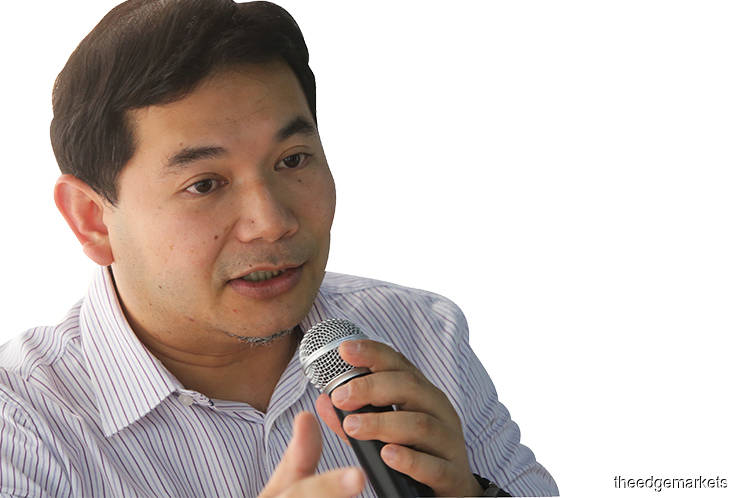 PUTRAJAYA: The Court of Appeal has set aside the High Court's order for Parti Keadilan Rakyat (PKR) vice-president Rafizi Ramli to pay RM200,000 in damages to National Feedlot Corp Sdn Bhd (NFCorp) executive chairman Datuk Seri Dr Mohamad Salleh Ismail and his company for defaming them.
A three-member bench led by Court of Appeal Judge Datuk Dr Hamid Sultan Abu Backer ruled yesterday that the appeal raised by Rafizi has merits.
Justice Hamid Sultan ordered the damages of RM200,000 and cost of RM100,000 paid by Rafizi to Mohamad Salleh and NFCorp previously to be returned to Rafizi.
Rafizi was further awarded total costs of RM110,000 when his appeal was allowed yesterday.
On Oct 31, 2016, the Kuala Lumpur High Court ordered Rafizi to pay RM200,000 in damages to Mohamad Salleh and NFCorp after allowing their suit against Rafizi, the first defendant.
However, the court dismissed their suit against Malaysiakini, which was named as the second defendant, and ordered the plaintiffs to pay cost of RM50,000 to the news portal.
Rafizi then filed an appeal to the Court of Appeal.
Lawyer Ranjit Singh, who acted on behalf of Rafizi, told reporters outside the court that the Court of Appeal agreed with their argument that an honest and fair-minded person could have come to the conclusion that Rafizi arrived at, which is that the government loan deposit from NFCorp was used as leverage in respect of a personal loan taken by Mohamad Salleh and his family.
"It doesn't matter if it's true or false, it's very important. This is not a question of true or false, it's a question of whether you can infer that if you're an honest and fair-minded person, that's the test," Ranjit stressed.
He said even the High Court accepted that Rafizi acted in the public interest, and not with any malice.
The Court of Appeal upheld and accepted Rafizi's fair comment defence, he added.
He revealed that the cross-appeal filed by Mohamad Salleh and NFCorp, which sought millions of ringgit in compensation from Rafizi, was also dismissed by the court yesterday.
Neither Mohamad Salleh nor Rafizi appeared in court.
In a press statement following the appellate court's verdict, Rafizi said that he expected the plaintiffs to file an appeal with the Federal Court. If the Appeals Court's decision finally stands, he promised to return the money to the public in the form of scholarships after deducting legal fees for his lawyers.
In the suit filed on June 3, 2013, Mohamad Salleh and NFCorp claimed that on March 7, 2012, Rafizi had made a defamatory statement at a media conference at the PKR office on the purchase of KL Eco City properties, and it was published by Malaysiakini on the same day.
Mohamad Salleh said the suit was filed because of losses incurred due to the lies, misleading information, disclosure of confidential banking information and slander by the defendants.
He sought general, exemplary and aggravated damages, as well as interests, costs and other relief deemed fit by the court.
He also sought an injunction to prevent the defendants from continuing to mislead and deceive the public on the issue.
Earlier, the bench refused to postpone the hearing of the appeal in order to allow lawyer Tan Sri Muhammad Shafee Abdullah, who is representing Mohd Salleh and NFCorp, to be present.
Lawyer Sarah Abishegam then conducted the case on behalf of Mohd Salleh and NFCorp.